McLeod Gunj situated in the upper Suburban area of Dharmashala, Himachal Pradesh, the greens of McLeod stand apart from the blues. Of late, the beauty of the hills has lured travellers from wide and across. While some tourists go in search of the roads less travelled, most are mesmerized enough to stay for more than a month. 
Named after Sir Donald Friell McLeod, a Lieutenant Governor of Punjab, the Gunj – Persian for 'neighbourhood' is a tiny Tibetan community on its own. Also known as 'Little Lhasa'. McLeod is home to the Namgyal Monastery and Tsuglagkhang – the Dalai Lama's residence. Tenzin Gyatso – the 14th Dalai Lama (Literal translation – Ocean of Wisdom) fled the Chinese Army and trekked across the stern Himalayas to India in March of 1959. The Indian Government offered him and his few followers refuge, after which he set up the Government of Tibet in exile, making McLeod Ganj his official residence and home to several Tibetan refugees.
If a man as revered and wise as the head monk of Tibetan Buddhism chose McLeod gunj as his place of solace, how could we mere beings resist the temptation?
Over the years, the gunj has earned a reputation for being one of the most obvious places on a voyager's list. However, not all that is conventional is unworthy of the buzz; McLeod truly lives up to its status as a traveller's paradise. From the flamboyance of the Chorten to the tranquility of the Tsuglagkhang temple, there is never a dull day at McLeod gunj. Other places include the Tibetan Museum, Triund, Bhagsunath Temple & Waterfall, Namgyal Monastery, Dharamkot, Minkiani Pass, Naddi View Point, Dal Lake, Dhauladhar Ranges, Kangra Fort, Indrahar Pass and more.
Slow Travelling within the Gunj
Slow travellers – people visiting a place with the intent of lingering and not to tick off their itinerary – are especially drawn to the place. Travellers – rather, explorers – like these often leave with a purpose. They either go in search of peace and serenity or a sense of belonging. McLeod Gunj, fortunately, offers that and some more. Visitors can either spend their stay volunteering at places, on a yoga retreat, or hopping from one museum to another looking for contentment. Either way, a lifetime is 100 years too short to absorb the overwhelming beauty of the Gunj. 
McLeod, if not famous for its monasteries, might take the prize home for its plethora of local cuisines. Here is a list of cafes you are guaranteed to visit:
1. Moonpeak Deli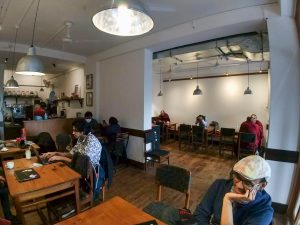 Located on Temple road, Moonpeak Deli is a quaint Italian cafe renowned for its signature Italian espresso. The Deli also happens to be one of the most popular because its menu is curated to suit both local and international tongues. Moonpeak also serves several Himachal recipes like madhra, karhi, and makandwadi. 
2. Shiva cafe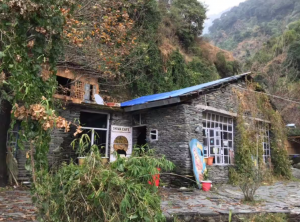 If your purpose of visiting McLeod is to find some form of salvation or an eternal bliss, your trip is incomplete without a visit to the Shiva cafe. Strategically built on top of the Bhagsunag Waterfall, one can reach the cafe only after a 20-minute walk uphill. With its bohemian-themed ambiance, the cafe is not short on flower power. Cuisines range from Lebanese to Italian and Tibetan. 
3.
Tibet Kitchen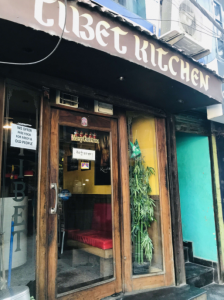 This tiny cafe lodged in Jogiwara road has a dream-like quality to it. It is hard to pass by the cafe several times without noticing it – a little adventure in itself. The cafe also lives up to its name with its authentic Tibetan cuisine along with Bhutanese, Chinese, Thai and Indian. Local monks enticed by the food are also aplenty in the cafe, which would facilitate a little cultural exchange. 
4. Seed cafe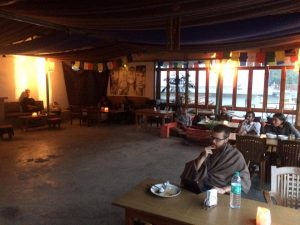 Seed cafe has the kind of view poets often write about. To their advantage, visitors also love their Indian, Korean and Japanese food. Often coming alive in the evenings with open mics and intimate concerts, Seed cafe will evoke FOMO in you. 
5. Lung Ta Japanese restaurant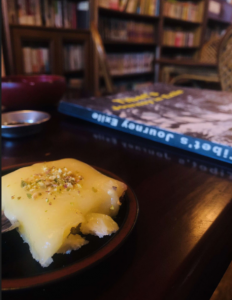 Amidst the bustling alleys of McLeod lies a lively Japanese restaurant – a paradise for the natives of Japan. Japanese visitors often visit the restaurant for food that reminds them of home. The restaurant, run by a Japanese woman, has a menu curated to suit everyone's taste – vegan or not. From sushi to udon noodles and omurice, Lung Ta's menu changes every day. The restaurant also has outdoor sitting with a gorgeous view overlooking the hills.
For more travel content, check out Springtide Magazine's Issue 002, Slow .