Gucci's Alessandro Michele collaborates with musician and pop sensation Harry Styles on a new menswear collection deemed by him as 'a true act of love'
'HA HA HA'. No, this isn't any joke or laughing matter, this is something you may possibly wear! Gucci has unveiled Harry Styles as a creative collaborator for their upcoming menswear collection with great ambitions and hefty achievements in the pipeline. The collaboration would definitely be aimed at Harry's massive fan base, which numbers around 45 million on Instagram, with his latest fashion choices serving as the epicentre.
The Kering Group's flagship brand is getting ready to show off its 'Styles,' with the 'HA HA HA' collection, which was revealed yesterday at Milan Fashion Week and is supposedly a play on words with 'Harry' and 'Alessandro.' We'd have to wait till the collection was out to see what kind of long-term influence the name would have. Gucci sees the partnership as a big opportunity for the brand and menswear fashion in general.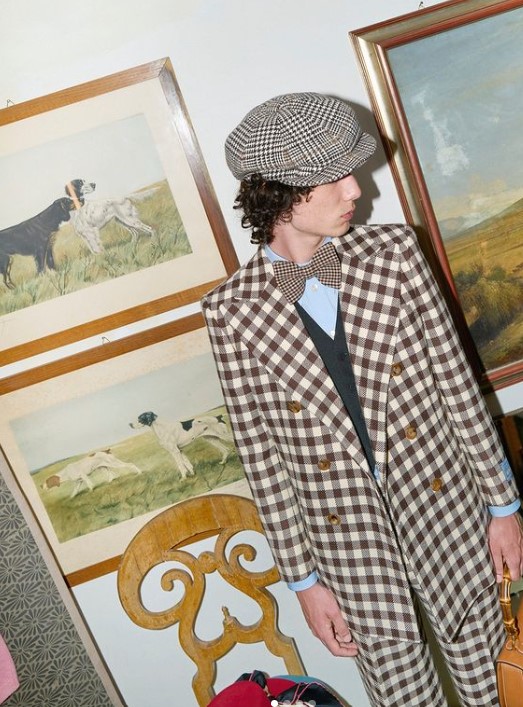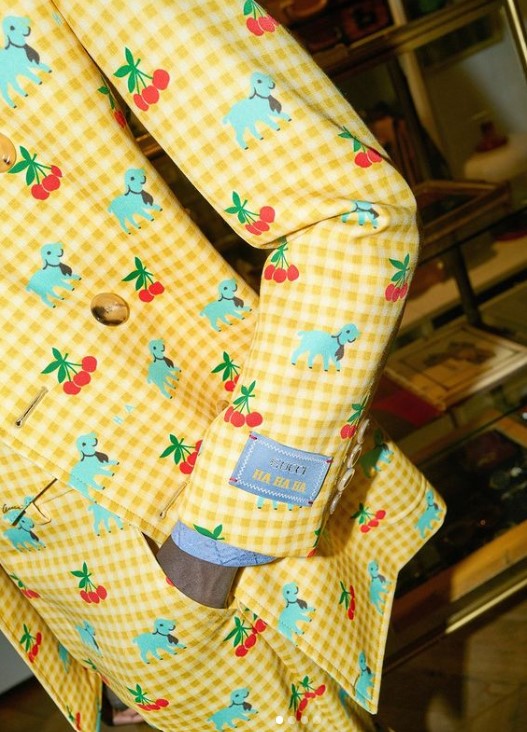 Going by the first look, expect vintage English and Italian drabs with a dash of whimsically printed pyjamas, collared t-shirts, and shirts printed with 'cherries, rabbits, bananas, and grumpy teddy bear' motifs, all of which are personally loved patterns selected by Styles and Michele.
The As It Was singer and Gucci artistic director Alessandro Michele co-created the 25-look collection, which is set to reach the brand's global network of stores in mid-October and enthrall shoppers with newness and a blend of celebrity power. The collaboration was announced at a press conference in Milan just days after the Gucci empire set a sales target of 15 billion euros each year, up from 9.7 billion euros last year.
At the press conference in Milan, Alessandro revealed the makings of the collaboration and how friendship turned into business for the pair who first met in 2015. "We've known each other for such a long time, and our shared obsession for fashion is what has drawn us together." Alessandro and Harry were fashion mates way before they became business mates.
"He's the most courageous person in all the choices he makes, and he's intuitively attuned to the new ways of self-representation. His repertoire is vast, he has an interesting idea of sexy, and he's extremely articulate and aware in his eclectic approach," Michele revealed at yesterday's press conference. They always close their discussions with the Ha Ha Ha salutation, a neologism they made up that is a mix of the first initials of their names and an onomatopoeic translation of the laughing emoji. It was from there that the capsule collection's odd moniker arose.
With the impending collaboration, Harry Styles, who has long been affiliated with Gucci as a brand ambassador and has frequently appeared in their numerous campaigns, appears to have taken it a step further. One can never completely know what the future holds for him.
As Michele concluded, "Ultimately, this collection is a true act of love." And no one knows better to spread love than Harry Styles, who is currently promoting his second studio album with 'Love on Tour', across the UK.