June is a month of immense celebration for the queer and LGBTQ community. It's crucial not to be rainbow washed during Pride Month, whether you're a member of the community or an ally. The start of June ushers in a barrage of products with flag designs printed all over them. From Pride Whoppers to LGBT sandwiches to Pride Listerine and even the 'Make America Great Again' rainbow caps, these are just a few of the many bizarre products that had tried to display their affection for the LGBTQ community. Keyword: tried.
Although Pride Month may not compel you to pick up your shopping bags, businesses and brands particularly owned by LGBTQ individuals, that donate to queer and LGBTQ causes may be the ideal reason to go shopping – as purchasing each item would be equivalent to contributing to the LGBTQ cause while also making your friends and family from the community happy.
Curated below are five thoughtful yet reasonable gifts to get your hands on, all of which are either LGBTQ-owned or supported by LGBTQ-friendly organizations and businesses:
Peace Out to Paradise Pride Set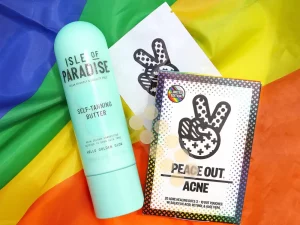 Who doesn't love skincare products, especially if they are in the form of mindful gifts? LGBTQ-founded Peace Out Skincare's acne and pimple-specific products are a worthy buy. Peace Out is selling its Acne Dots along with the Isle of Paradise, another LGBTQ business's Self-Tanning Butter at $40. Grab yours and contribute to The Trevor Project which would be supported by 20 percent of the retail price.
For the Fern of It Canvas Tote Bag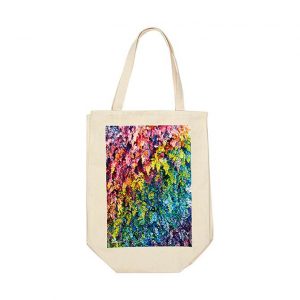 Artist Ramzy Masri's beautiful and joyous canvas tote bag could just be the perfect gift to brighten up someone's day. The gorgeous artwork by the queer, non-binary American is part of Erin Condrun's Pride Month Collection. The proceeds of up to 35 percent are used to support LGBTQ artists throughout the year in partnership with The Trevor Project. At a cost of $18, this 100 percent cotton tote bag is eco-friendly, classy and your go-to outdoors partner.
Pride Heart Mug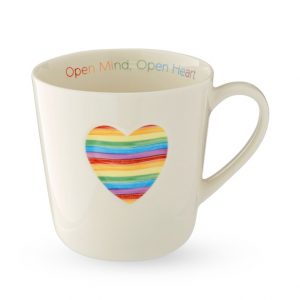 This $15 'Open Mind, Open Heart' mug created in partnership with The Trevor Project will surely be able to slip you out of your morning sleepiness even before drinking coffee from it. Half of the proceeds from the purchase price will be put to use to work toward the organization's suicide and crisis prevention program for LGBTQ youth.
Pride Glow Garden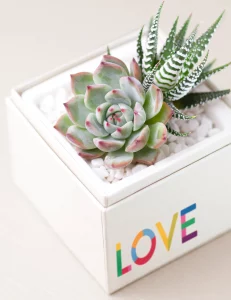 A beautiful succulent to remind your loved one of you? A definite winner! Gift this lovely boxed pride succulent and cheer them up. Every Pride Collection plant purchased will have 20 percent of its proceeds donated to The Trevor Project. The succulent is priced at $36.
Pride Heart Necklace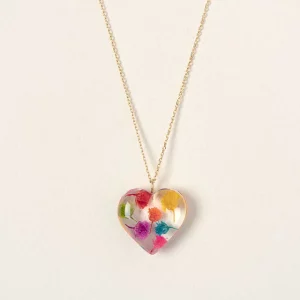 The Pride Heart necklace is as eye-catching as it sounds. The necklace is handmade in Columbia, costs $52 and each purchase supports The Trevor Project with a donation of $3. As a member of the community or even an ally, this gift could be wore as a symbol of support and solidarity, not to forget how aesthetic and beautiful it looks!
So are you up for some Pride shopping or do you need any more motivation? Let us know about some gift ideas you have either received, shared or would secretly like to get in the comments below. We'd love to hear about them!