Nobody has it all figured out when it comes to sex. Sex is accessible to everyone who wishes to seek it. But the question arises as to where do we seek the knowledge and understanding of our sexual nature? We don't have a sex therapist parent (Jean) like Otis did, who could open up to us about sexual pleasure, and even if we did, we would feel as awkward and hesitant to seek sexual guidance as Otis. Movies and TV shows have a knack for showcasing sexual intercourse in a pleasure arousing and deeply satisfying way when the reality of it could be quite different. Netflix & Chill might very well be Netflix barely scratching the surface of sex and there is no chill for viewers. 
Below are seven carefully curated books that everyone must read as pleasure is gender non-conforming and everyone enjoys a good climax.
Doing It: Let's Talk about Sex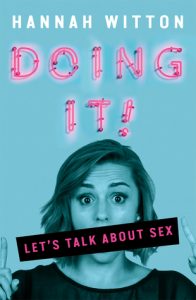 Whether you're new to the world of sex and pleasure or you're a seasoned pro, Doing It is the book to read if you desire to master the art and understand your sexual wants. Hannah Witton, a sex-positive vlogger, discusses the various subjectivities within the wide spectrum of sexual pleasure, from virginity to sexting, understanding masturbation, and the Big O.
The book uses amusing anecdotes, honest confessions, and unpleasant revelations to make sexual exploration fun for readers while also providing insights about relationships, porn, contraception, and sex-shaming. Doing It the way you want, Doing It when you want and most importantly Doing It ONLY IF you want to.
Becoming Cliterate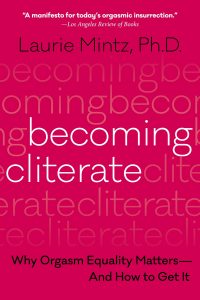 Are you a sex aficionado? If you aren't already, Becoming Cliterate is your ticket to becoming one. The perception of sex is the entry of the penis into a vagina and everything else is secondary. The book discusses Orgasm Equality and how to obtain it. Men reach climax through standard penetration but the way to a woman's orgasm is through her clit. Penetration isn't the same as clitoral stimulation, and porn isn't a realistic depiction of real sex.
Dr Laurie Mintz, a psychology professor and human sexuality expert, ventures into the broader sex space in an attempt to lessen the gap. By gaining a better grasp of the multifaceted nature of human sexuality and avoiding any misunderstandings on the subject, the book aims to change our perspective on sex and pleasure.
Sex For One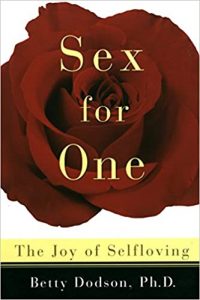 The satisfaction of obtaining self-love, or self-sexual love, is unrivalled. Sex For One aims to debunk the stigma associated with masturbation by promoting it as a healthy form of sexual expression. Betty Dodson is a fervent believer and advocates that masturbation is the safest form of sex and that there is no shame in exploring your body in whichever way you desire.
Anyone can give their bodies the love they deserve with the right understanding and attentive sexual intelligence since there is no higher pleasure than the one you provide to yourself.
Want Me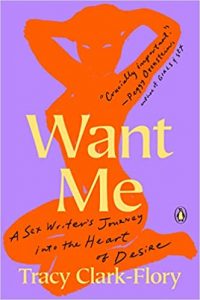 A sex journalist writes out perplexing, amusing, and sometimes painful recollections of sex from the clinches of young adulthood, giving us an honest perspective on modern young women's sex and culture. Isn't it fascinating? You'll desperately Want Me then. The novel explores sex, love, and power against the backdrop of a culture that offers freedom with a side of unprecedented constraints.
Tracy Clark-Flory recounts her journey filled with tragic and exhilarating situations that led to her discovering desires both as a woman and as an established sex journalist in her brilliantly fresh and darkly comic memoir. Her adventures working on adult film sets, attending fetish events, as well as an orgasmic meditation retreat make for a thrilling read that you will not be able to put down.
Queer Sex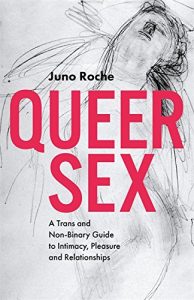 Transgender activist Juno Roche brings a phenomenal read in the form of Queer Sex which explores the theme of desire, dating and intimacy for the trans and non-binary community. Queer Sex tackles everything from shattering stereotypes to pushing the narrative on the potential of trans bodies and empowering readers to weigh in on the beauty and intricacies of trans individuals.
The humorous and heartbreaking first-hand narrative exposes preconceptions towards trans and non-binary individuals and celebrates trans people regardless of society's beliefs on sexuality, relationships, and gender. The author describes them as brave, beautiful, and blissful.
All the F*cking Mistakes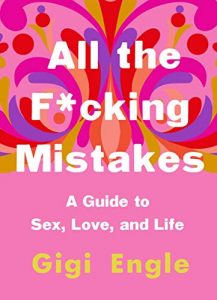 From the author, Gigi Engle comes a sex manual for the millennial feminist on how to own up to your body and sexuality and be secure in taking charge of your sexual impulses. All the F*cking Mistakes is brazen, passionately sex-positive, and just what your inner sex-hungry soul needs. Gigi's advice is straightforward — stop apologizing for your sexuality and take responsibility for your life.
Every woman who wishes to delve deeper into the world of sexual discovery will find an elder sister in this book. If you want to learn the unsolved myths about sex and the female libido without the 'birds and bees talk', this is the book for you. Take back your confidence, discover your sexual strength via masturbation, and demand the love you deserve, guilt-free, in a world full of slut shaming.
The Vagina Bible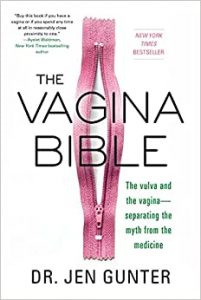 Do you know your vagina the way it wants to be known? Dr Jen Gunther is here to lay it all out in The Vagina Bible, answering the questions you were too frightened to ask about your vagina. Twitter's resident gynaecologist gives it straight because that's the only way to know the secrets wrapped between your legs.
In this age of misinformation, celebrity-endorsed advice, and clickbaity content, it could all get overwhelming. It's critical to distinguish fact from fiction and that could only happen through knowing terms like reproductive health and genital hygiene, among many others. This thorough guide is destined to become a lifelong trusted resource as age is no obstacle to learning, especially if it's knowing your vagina.