Netflix's The Crown has had its fair share of major fashion moments, but one person whose wardrobe audiences eagerly waited for on-screen was Diana, Princess of Wales. Princess Diana was known for her humanitarian efforts up until her tragic accident – as well as her strained relationship with the Royal Family. Back in the 90s, the "People's Princess" was considered a fashion icon for her beautiful (and sometimes, controversial) style choices, even in the recent times. Emma Corrin awed fans with her portrayal of Diana in season four of The Crown, bringing to life some of her most stunning looks. With the fifth season release, fans are anticipating the show's recreation of Diana's famous "Revenge Dress" which she wore at a 1994 dinner at the Serpentine Gallery, the same night now-King Charles admitted to adultery on live TV.
Here are our favourite re-created looks of Diana from the The Crown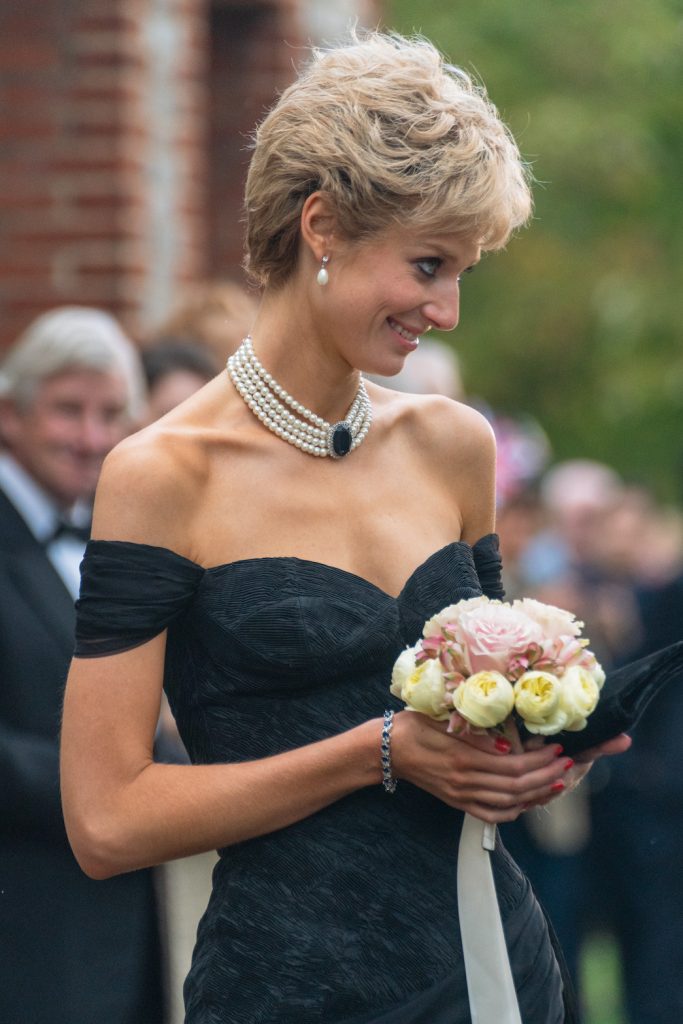 Netflix's historical drama did not disappoint when it came to recreating some of her memorable looks, and we've rounded out a list of some of our favourites.
Charles and Diana's Engagement Announcement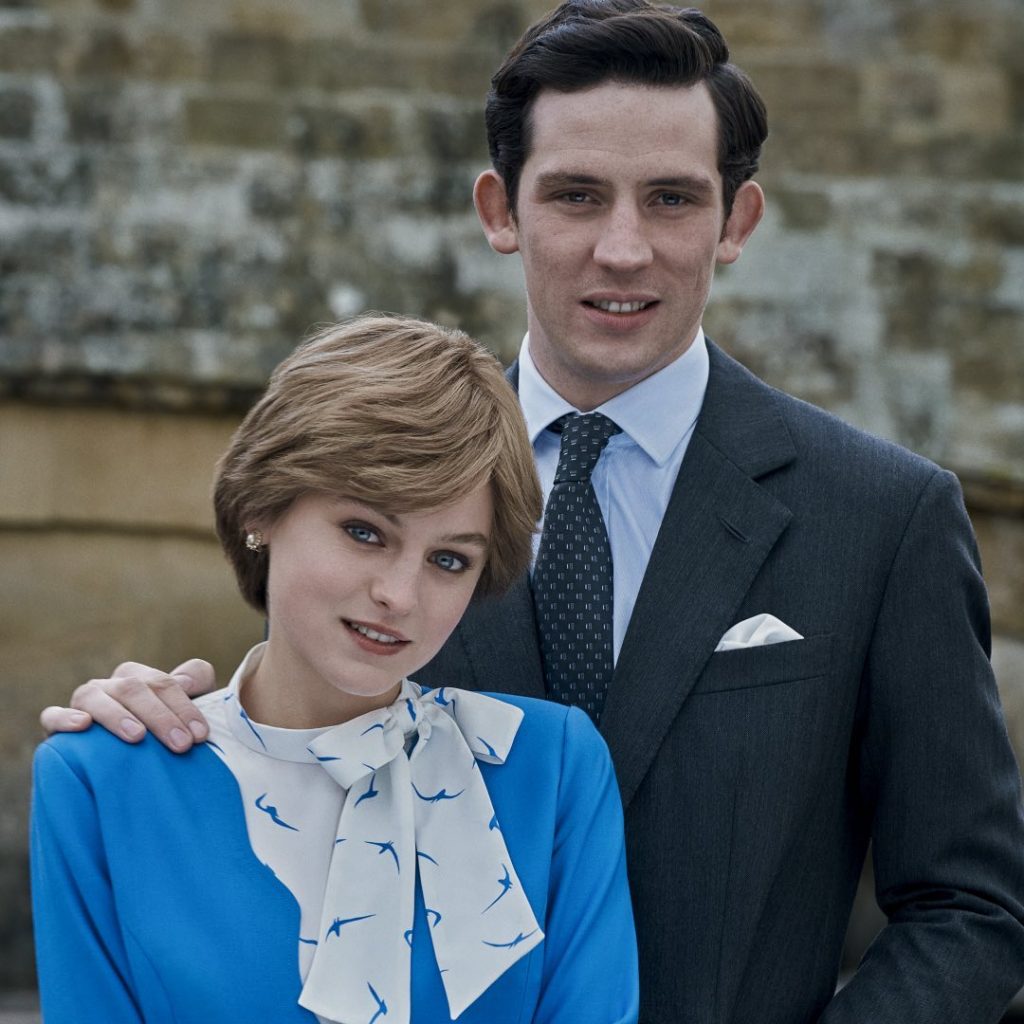 The moment that Princess Diana and Prince Charles' engagement was announced to the public is a memorable one for many. The Crown absolutely nailed this look from the official photos of the couple's press conference.
Patterned Knit Jumpers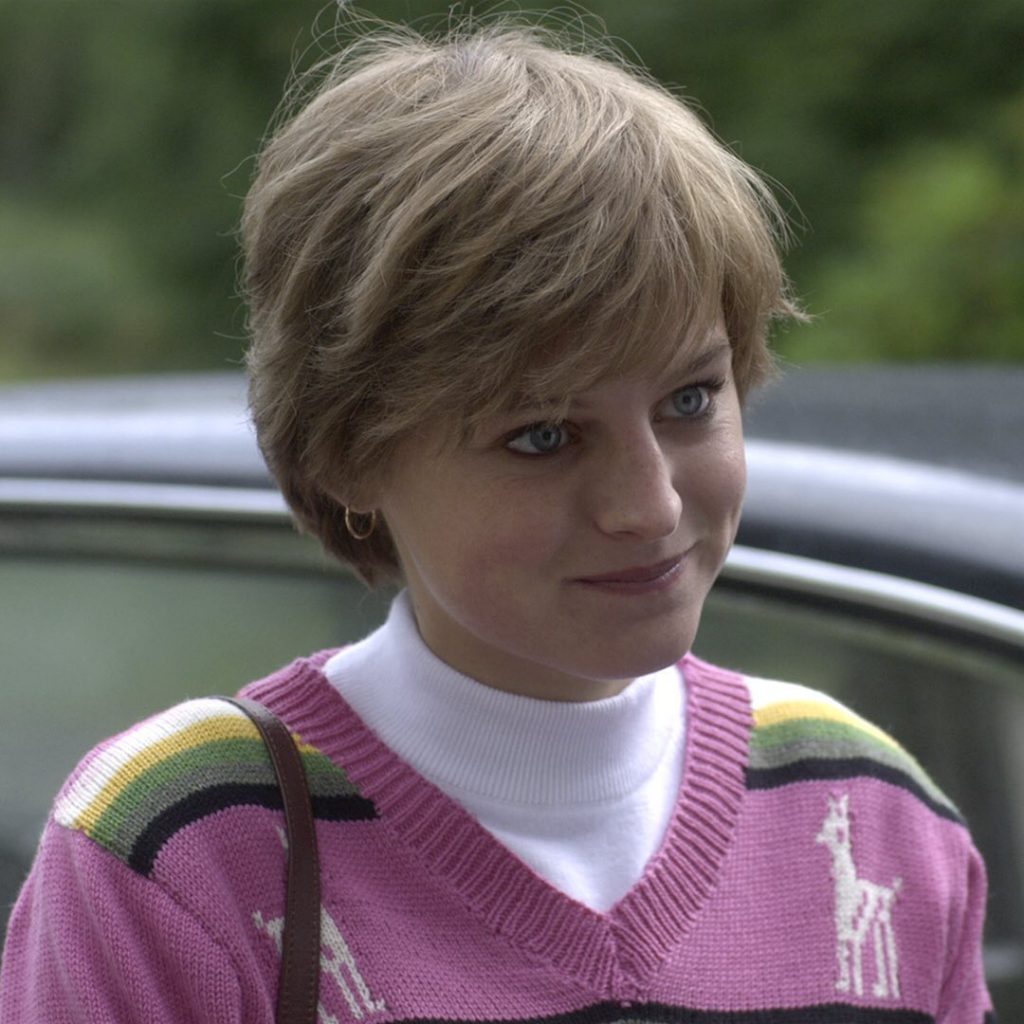 Lady Diana's classic knit jumpers were a moment in the 80s and the Netflix show did justice to her style. She owned a huge collection of these sweaters that she wore often with pretty much everything – jeans, trousers, dresses and skirts.
The Wedding Dress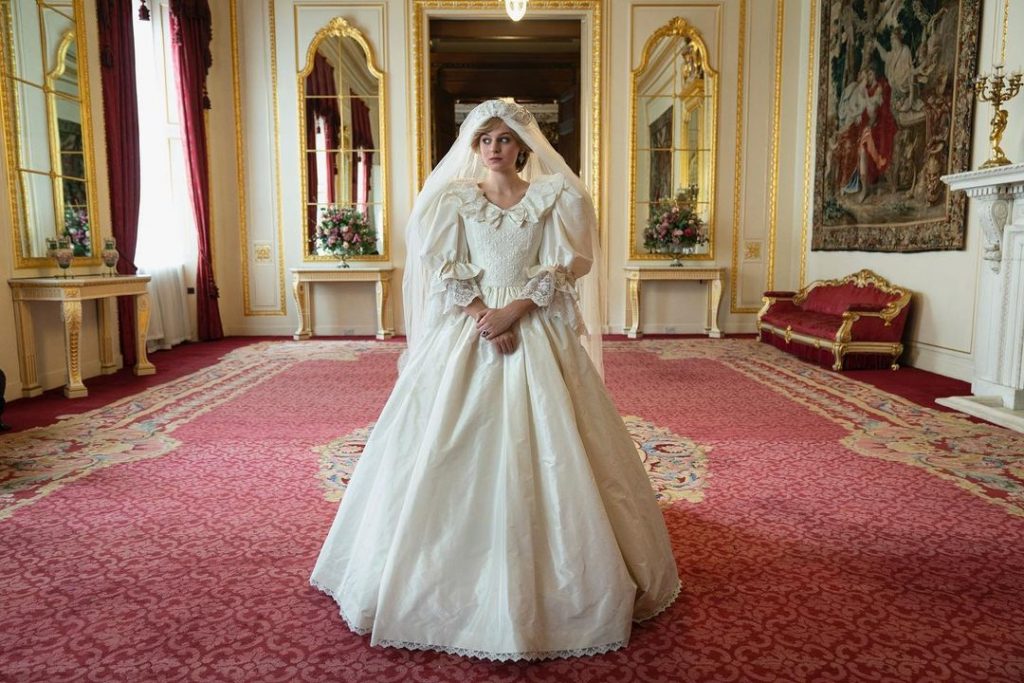 Who could forget the mesmerizing wedding dress? The Crown's designers went to great lengths to recreate this intricate ivory taffeta gown. Diana's original dress bears huge significance for the Royal Family – the lace square first belonged to Queen Mary.
The blue ruffled evening gown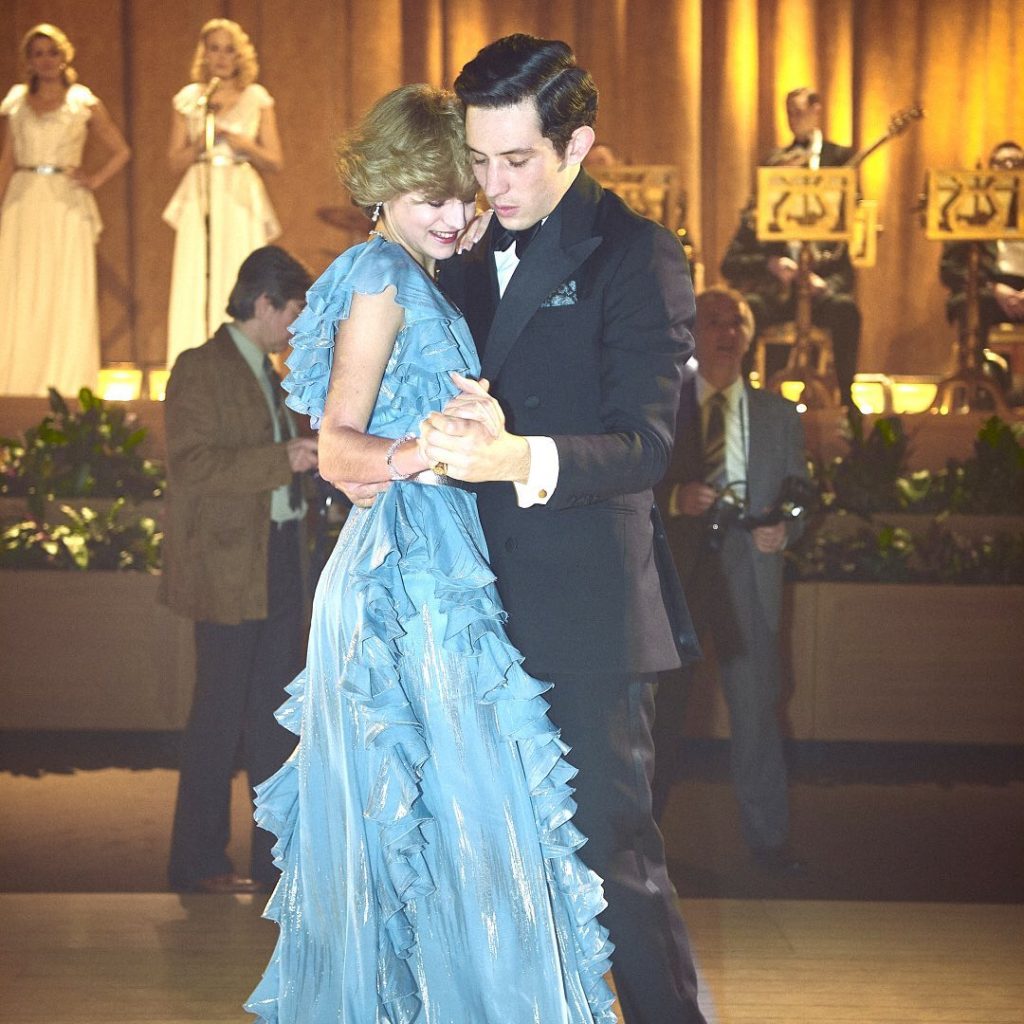 Diana wore this ruffled blue gown by Bruce Oldfield while attending a charity ball in Sydney.
Beaded evening gown and bolero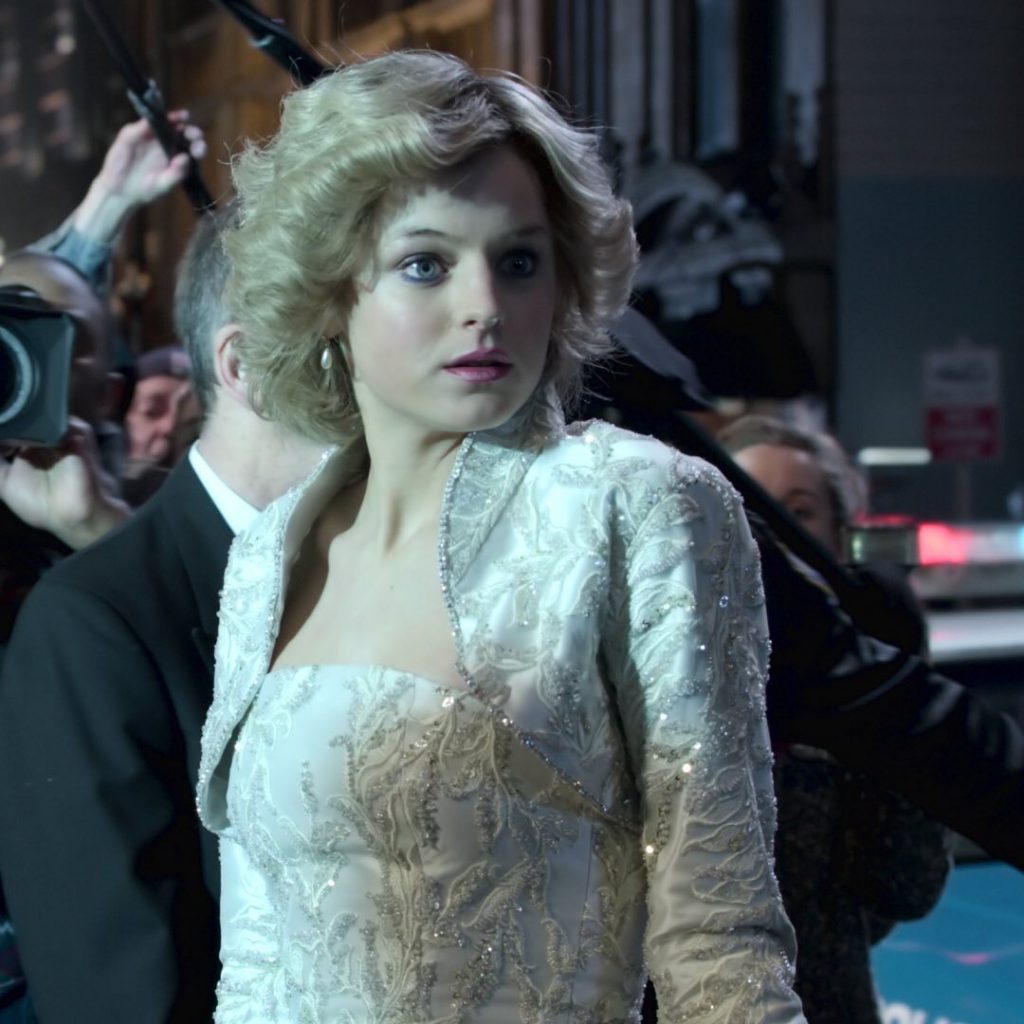 The Crown also recreated this shimmering beaded dress and bolero designed by Victor Edelstein, which she wore while attending a banquet in Paris, in 1988.
The Red Dress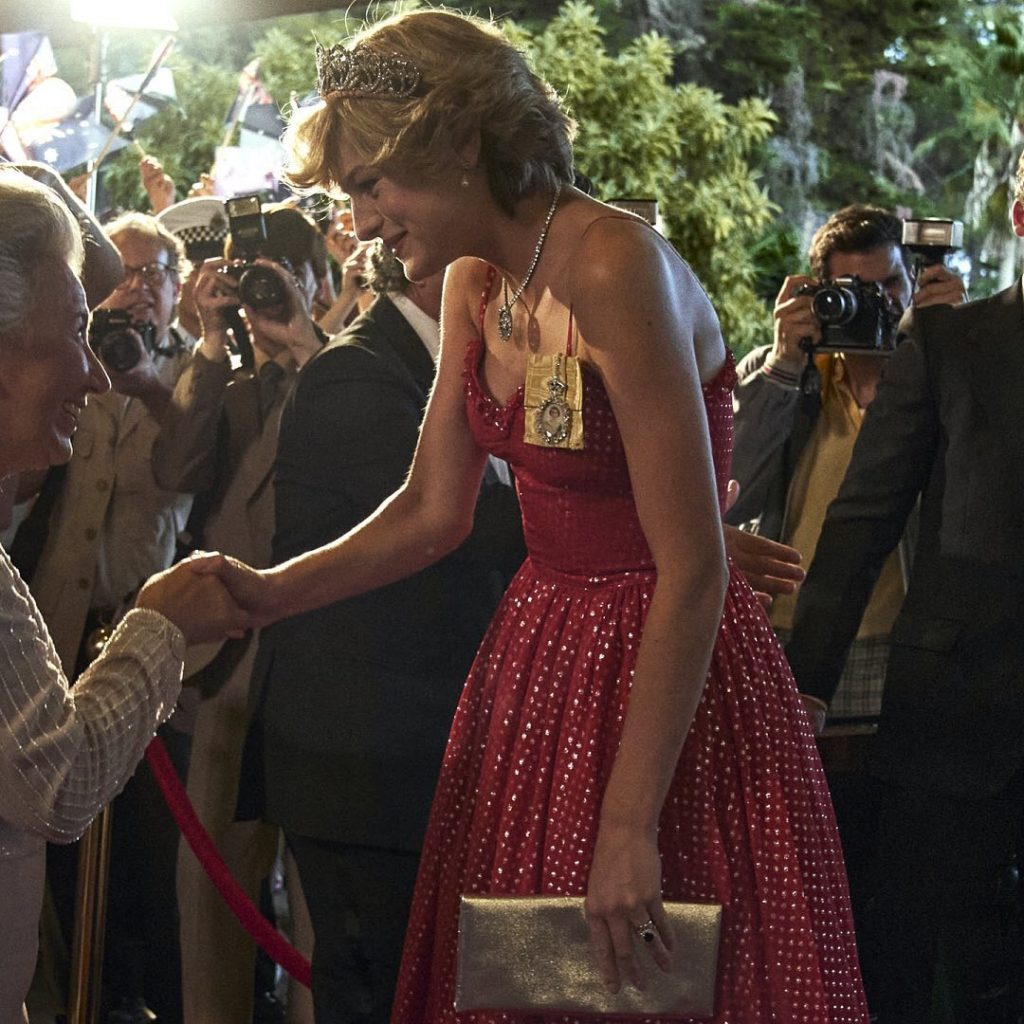 The Princess wore this red dress, featuring gold detailing and delicate straps, designed by Bellville Sassoon, while she was visiting the London Royal Opera House in 1982.
Australian tour looks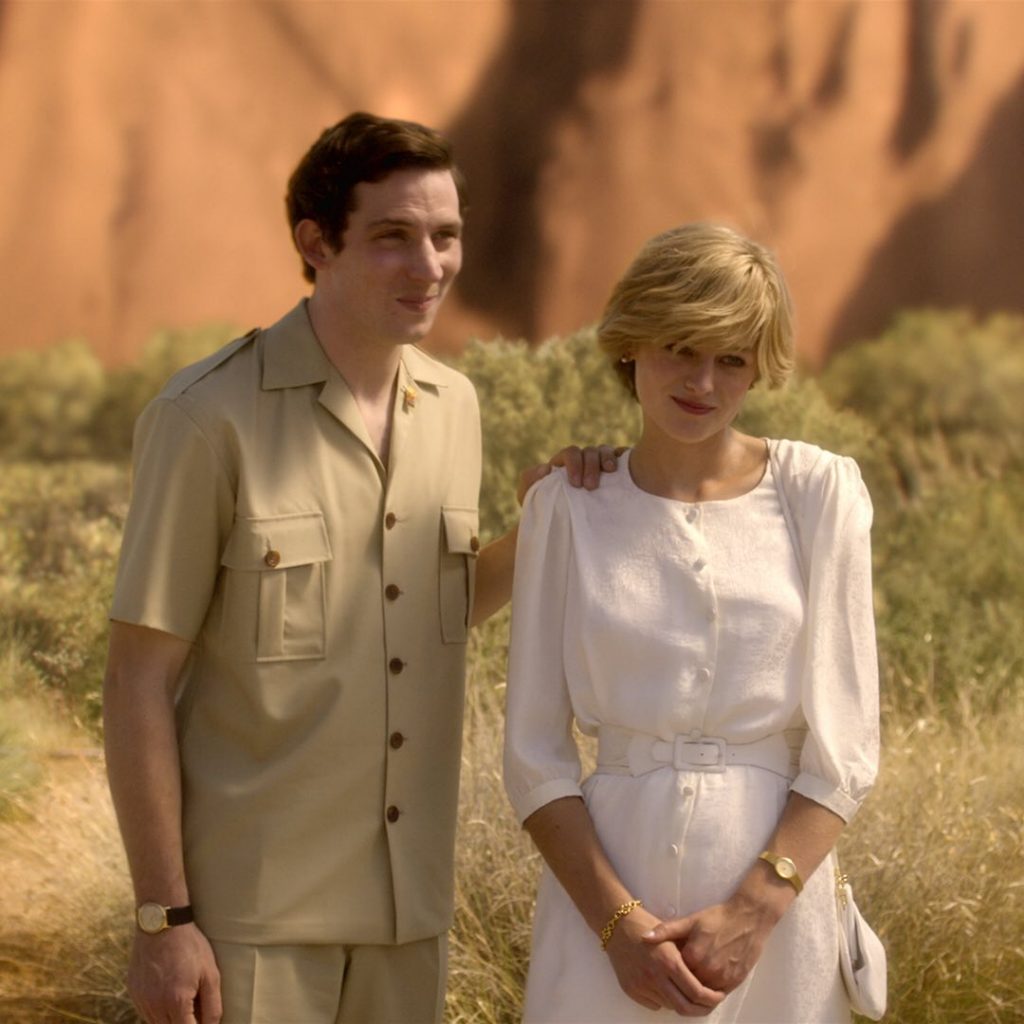 The show recreated many of Diana's looks from their Australian tour in March 1983, including this pretty white dress she wore on her day out to Uluru, formerly known as Ayers Rock.