It's time to say goodbye to 2022 and all the stories and experiences that came with it, whether good or bad. Our favourite authors did, however, leave us with some unforgettable tales to reflect on as we soldier on into another year.
Here are our picks for the best fiction books of 2022.
10. Bournville by Jonathan Coe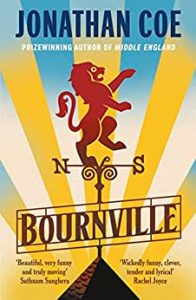 This British historical fiction novel follows the life of Mary, who grows up in a Birmingham suburb known for its famous chocolate factory. Through her eyes, we see key moments in British history unfold – from the Coronation of Elizabeth II to Brexit and COVID-19. The chocolate factory changes too, and with it transforms Mary's home, family and country.
9. Chilean Poet by Alejandro Zambra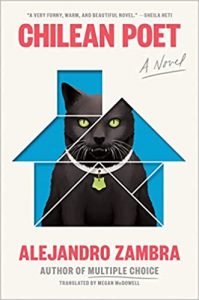 Alejandro Zambra's tender novel explores family, love and ambition through the story of Gonzalo, an aspiring poet. He is reunited with his first love Carla and finds family in her son, Vicente, but they are torn apart soon after, when he must move to New York. When at eighteen, Vicente encourages American journalist Pru to write about Chilean poets, it hints at a chance for him to meet his stepfather once again.
8. Checkout 19 by Claire-Louise Bennett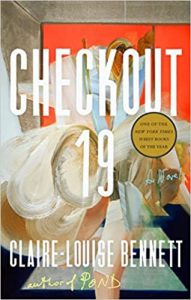 A young woman who discovers the power of her own imagination as a schoolgirl sets out into the world looking for stories in everything she encounters. Claire-Louise Bennett's novel is a magical coming of age story that paints imagination, storytelling and escapism in a wholly different and exuberant light. 
7. Young Mungo by Douglas Stuart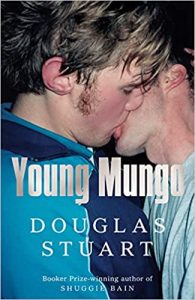 Mungo, a Protestant, and James, a Catholic, become best friends despite the odds, and eventually fall in love. As they battle the norms of masculinity, family reputations and separation, they struggle to hold onto courage and the hope of a life together. Booker Prize-winning author Douglas Stuart's story is sensitive and emotional, forcing the reader to reflect.
6. Tomorrow, and Tomorrow, and Tomorrow by Gabrielle Zevin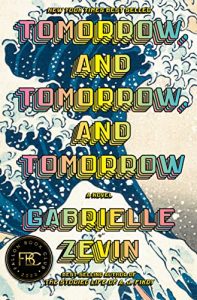 Childhood friends Sam Masur and Sadie Green reunite to create a blockbuster video game called Ichigo, which plunges them into a world of fame and fortune. A love story like never before, Gabrielle Zevin's novel tackles ambition, betrayal, failure and immortality, all spun into a story that spans 30 years.
5. Trust by Hernan Diaz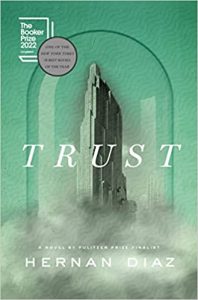 Set in the roaring 20s, Trust chronicles the life of Wall Street tycoon Benjamin Rask and his aristocratic heiress wife, Helen. The rumours surrounding their wealth make up the premise of a 1938 novel called Bonds, but the truth is a bit stranger than that, with several perspectives and layers intermingling.
4. The Candy House by Jennifer Egan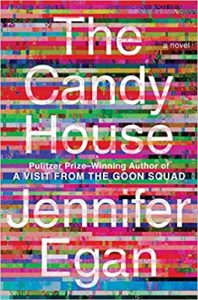 Pulitzer Prize-winning author Jennifer Egan's latest work employs a medley of voices to tell stories of multiple individuals, all connected by their paths. Set in 2010, the premise is tech entrepreneur Bix Bouton's 'Own Your Consciousness' – a technology that allows you to access all your memories and share them with others.
3. Manhunt by Gretchen Felker-Martin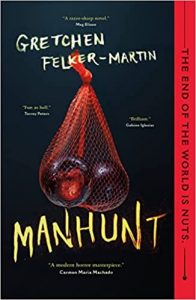 Putting a fresh spin on post-apocalyptic horror, this novel follows a trans women Beth and Fran and trans man Robbie as they navigate a deadly landscape of feral men, TERFs (Trans Exclusionary Radical Feminists) and evil billionaires. Gretchen Felker-Martin's skillful storytelling will leave you wanting more out of this poignant work.
2. Our Missing Hearts by Celeste Ng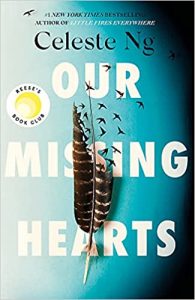 Celeste Ng's powerful dystopian novel revolves around twelve-year-old Bird's search for his mother, a Chinese American poet whose book was deemed 'unpatriotic' and taken down from shelves. It is an inquiry into injustice, dissent and the love that keeps people together amidst it all.  
1. To Paradise by Hanya Yanagihara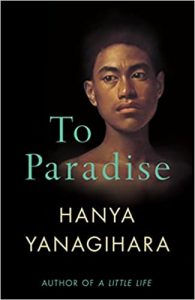 From the author of A Little Life and The People in the Trees comes yet another brilliant saga spanning three centuries – 1893, 1993 and 2093. A New York where people can love whoever they want to, a Manhattan hit by the AIDS epidemic and a plague-ridden world under totalitarian rule. Hanya Yanagihara weaves together several emotionally charged narratives with ease to create an impactful novel.