After conquering the Billboard Top 10 this year, Taylor Swift is now making her foray into feature film direction with Searchlight Pictures. The Oscar-winning studio behind The Shape of Water and The Grand Budapest Hotel will produce an original script written by the singer. They have not yet revealed other vital details, like the plot and casting. While this is nothing short of a cherry on the cake after a vibrant year in Swift's career, many aren't sure how to feel about her new status as a director.
Swift recently received criticism after appearing in the line-up for Variety's Directors-on-Directors series, alongside Martin McDonagh. In this series, two directors interview one another about their careers. These are typically filmmakers who have released projects in the past year. This year's lineup includes James Cameron, Robert Rodriguez, Sarah Polley, Francis Ford Coppola and more.
Announcing Variety's #DirectorsOnDirectors lineup:

Taylor Swift + Martin McDonagh
James Cameron + Robert Rodriguez
Ryan Coogler + Gina Prince-Bythewood
Chinonye Chukwu + Tyler Perry
Sarah Polley + Francis Ford Coppola
Joe Kosinski + Rian Johnson
https://t.co/dsffvC5Vv5

— Variety (@Variety) December 8, 2022
Taylor Swift, although a well-established songstress, has little experience in the field of directing as compared to others in the lineup. She wrote and directed a 14-minute production of All Too Well: The Short Film, inspired by her song of the same name. The 2022 Tribeca Film Festival and Toronto International Film Festival screened the film, and fans and non-fans alike praised it. She has also directed a few of her music videos including 'Anti-Hero' and 'The Man'.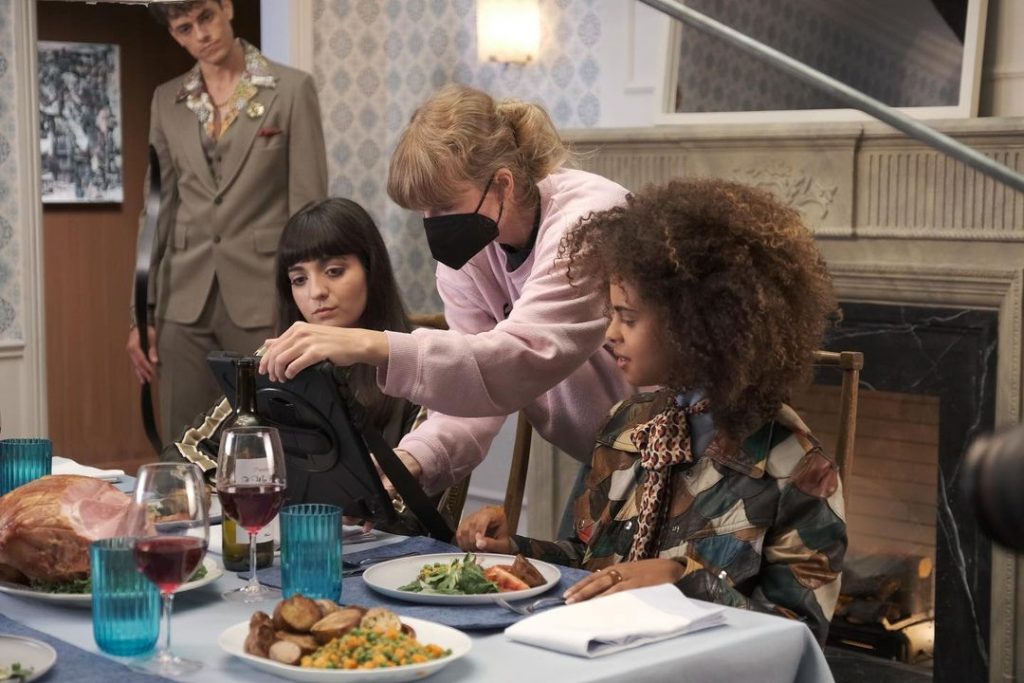 But plenty of people are not pleased with the news that Taylor will be featured in the series. They argued that a director who needs more exposure to platform their work could be a better fit. Others suggested that it would've been a great opportunity to feature more women directors. They named a ton of filmmakers whose work in the past year has seemingly been overlooked in favour of Taylor's short film.
taylor swift is taking the space of a director who deserves a platform like this. https://t.co/A8yjjI1cds

— Kenzie Vanunu ⚡️🦴 (@kenzvanunu) December 8, 2022
However, many have defended Taylor's status as a director, arguing that she brings a different perspective to the series, having worked with music, in contrast with McDonagh's filmography. Even Academy Award winner Guillermo Del Toro, known best for Pan's Labyrinth, lauded her talent. In an interview with W Magazine, he called her an "accomplished director" who is "incredibly articulate".
Switching career paths in the entertainment industry is not a new phenomenon. Most artists dabble in acting, directing, singing and everything in between. Swift herself has acted on screen, appearing in Valentine's Day, Cats, and, this year, in David O. Russell's Amsterdam. The latter two films failed at the box office, but Swift only had small roles in them.
Established actors like Ben Affleck, George Clooney and more have successfully turned into directors later in their careers. Many recording artists have also made the switch, including Questlove, the drummer and founding member of the iconic band The Roots, as well as the long-standing band leader for The Tonight Show with Jimmy Fallon. He made his directorial debut with a documentary called Summer Of Soul (…Or, When The Revolution Could Not Be Televised). He is also one of the very few to win an Academy Award for his efforts. Another popular example is Donald Glover. He has won several Grammys for songs like 'Redbone' and 'This Is America' as Childish Gambino. On TV, Glover has written for 30 Rock and starred in Community. He also created the critically acclaimed series, Atlanta.
Still, the excitement around Taylor Swift sitting in the director's chair once again continues. As fans await further details about the original script and casting, Swift will certainly have to prove her merit in new territory to win the confidence of sceptics.