This year will go down in history as a rollercoaster of iconic moments, and we've put together a little scrapbook of the most memorable ones. Lindsay Lohan made a comeback, Taylor Swift felt so 22 she broke TicketMaster and Julia Fox dated Kanye West to get him off Kim's case (whatever that means). 2022 was definitely on the wild side of things.
Take this pop culture trip down memory lane and relive some of the wildest moments of the year.
1. The Oscar Slap
The 2022 Oscars saw many firsts. Troy Kotsur became the first deaf actor to win an acting Oscar for CODA, a feel-good drama with a largely deaf cast. But all anyone could talk about was Oscar's Slap. Will Smith stormed the stage and slapped Chris Rock for taking a jab at his wife, Jada Pinkett-Smith. Essentially, Rock joked that Jada resembled 'GI Jane,' prompting the slap that took the internet by storm. Smith yelled at Rock, "Keep my wife's name out of your fucking mouth," as he walked back to his seat. The Academy banned Smith from the Oscars and other Academy events for ten years.
2. Heidi Klum's Halloween costume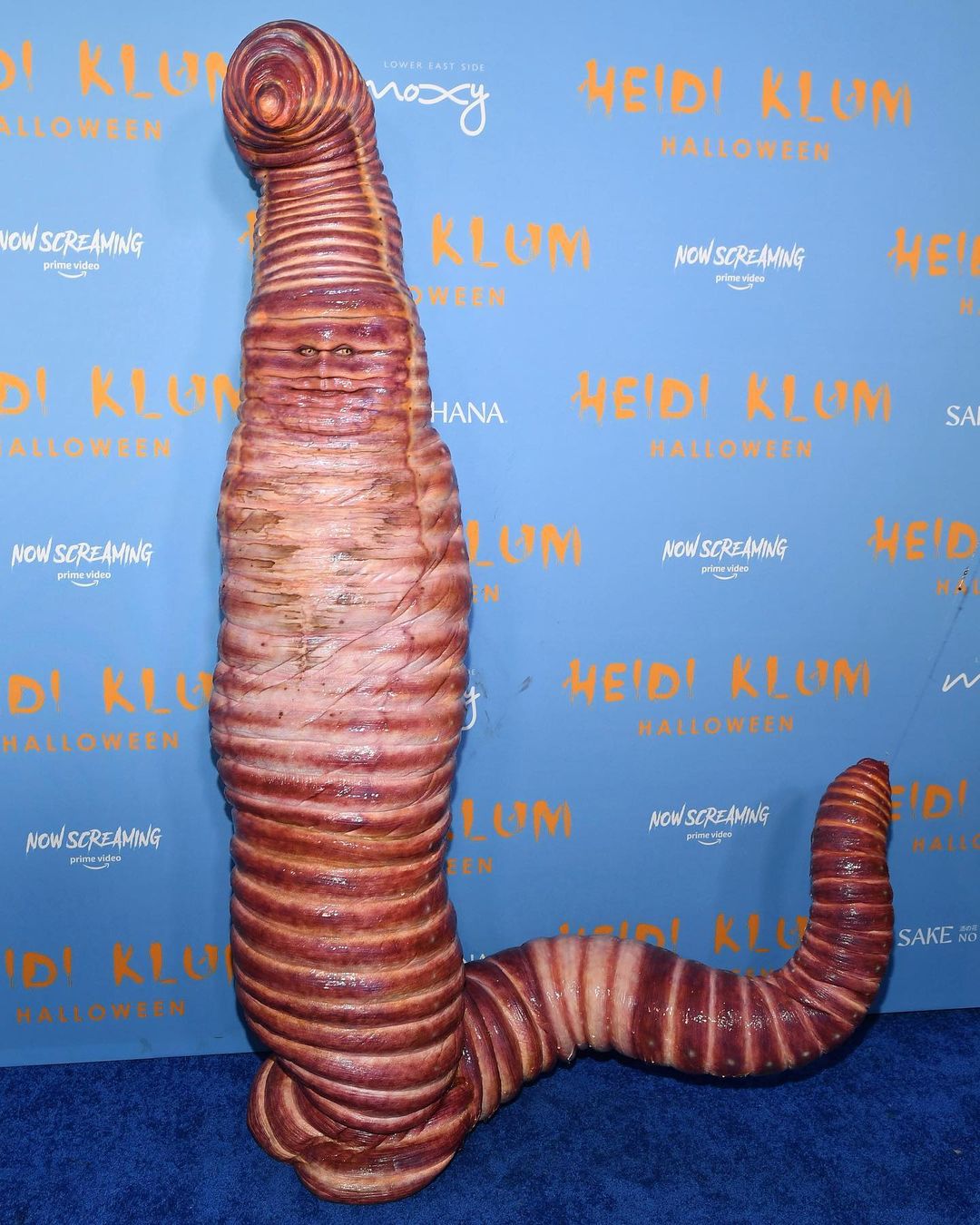 Supermodel and Victoria's Secret Angel Heidi Klum left the world stunned when she emerged on the red carpet of her annual Halloween Party dressed as a worm. The costume was an absolute monstrosity, right from its slimy texture to the disturbing colours. But it hit the nail on the head without a doubt, creating exactly the buzz it was supposed to! Klum has become well known over the years for her unbeatable Halloween costume choices.
3. The Wordle era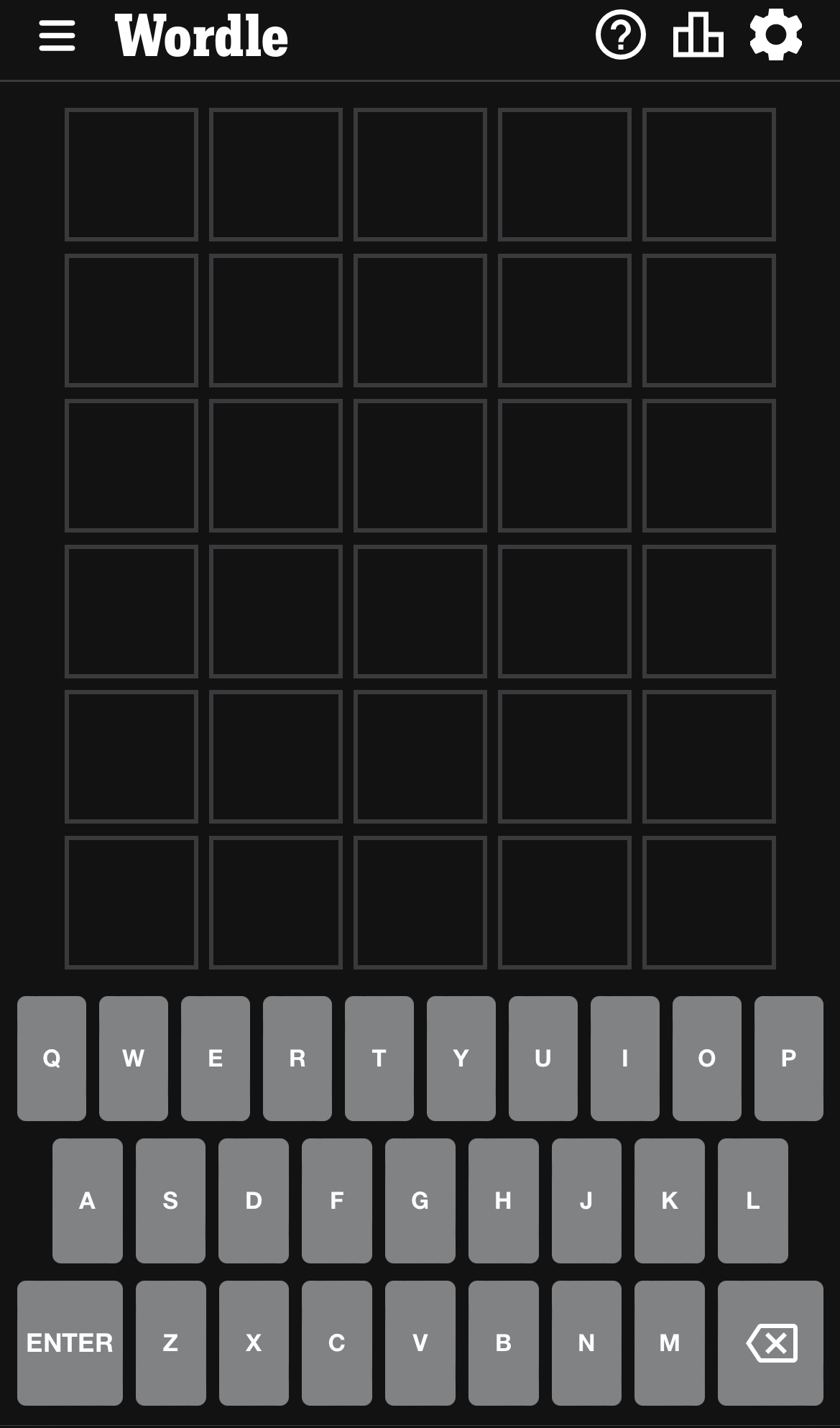 Earlier in the year, Wordle came on the scene. The game, which was eventually acquired by The New York Times, is a guessing challenge that involves picking the right five-letter word from essentially zero clues. It was arguably the most buzzed-about mobile game of the year. What's ironic is that the name 'Wordle' itself is six letters!
4. Rihanna's pregnancy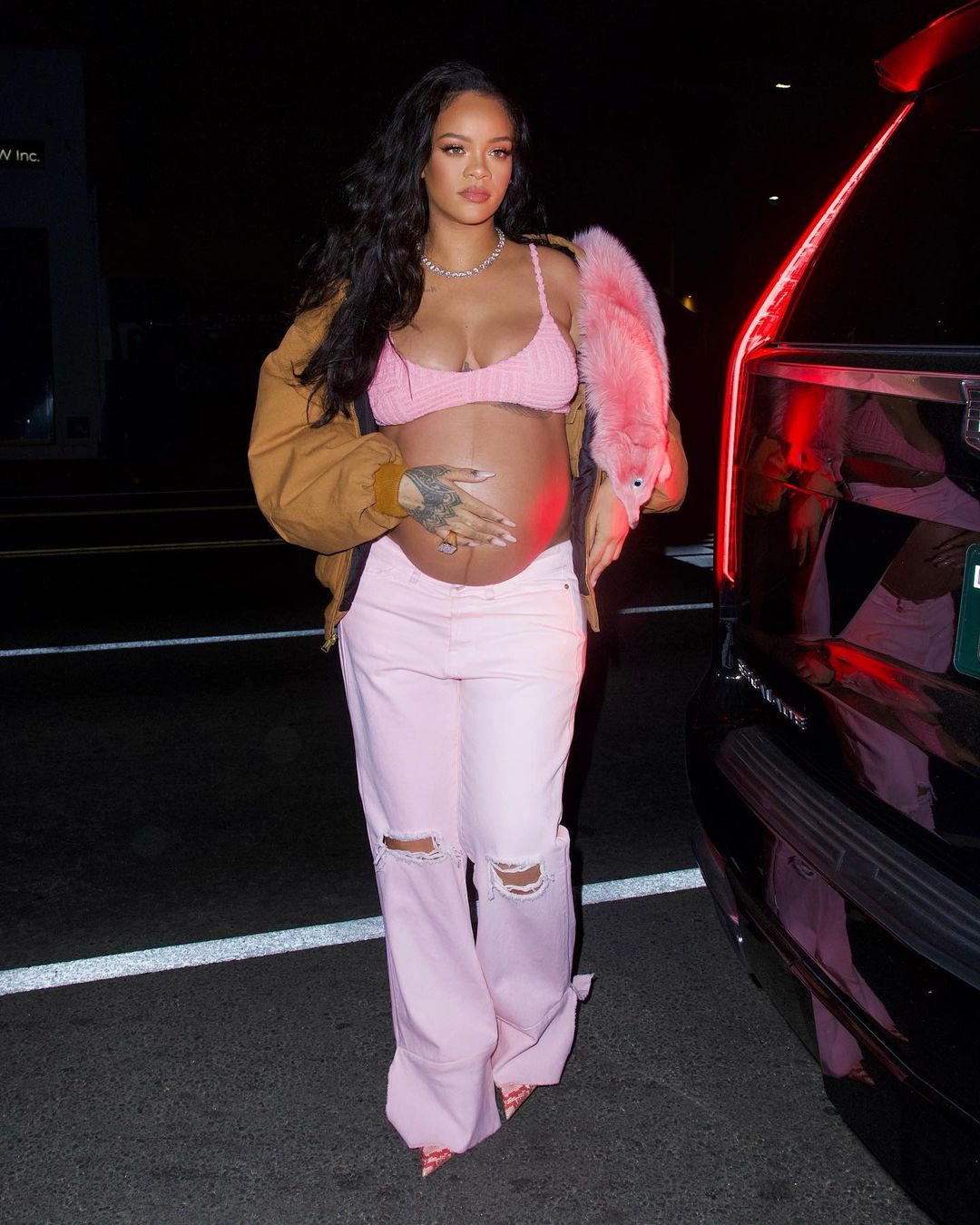 Of all the things that could have started the year, Rihanna's pregnancy was probably one of the best. Riri announced the news in style, wearing a quilted Chanel jacket and over $20,000 in jewelry. She stayed in the news most of this year and became a fashion trendsetter by making numerous headlines with her stunning maternity looks.
5. Adam Levine's adultery
adam levine sexting like every other joe schmo guy in his 30's cheating on his wife is just so funny to me pic.twitter.com/40QqtBNpVc

— femboy never broke again (@tedcruzcontrol) September 20, 2022

In October, social media went wild with news that Maroon 5 frontman and The Voice judge Adam Levine had DMed a woman he'd had an affair with to ask her if she'd be okay with him giving his unborn child her name. Folks on social media had plenty to say about Levine's DMs. If he wasn't embarassed enough about being exposed for his cheating, Levine was definitely humbled by the internet's searing comments on his sexting.
6. The Try Guys Scandal
People found the Adam Levine scandal mostly hilarious and unexpected. But another adultery scandal that left the world shocked and disappointed, was when The Try Guys' Ned Fulmer cheated on Ariel Fulmer with his colleague. Ned's entire personality and fame stemmed from him being the 'wife guy' and the family man. So this scandal sent the internet into a frenzy. The Try Guys took immediate action and cut off their association with him. Then they posted a fairly dramatic video titled 'what happened' and took all measures to distance themselves from their former co-worker and friend. The whole incident was so shocking that even SNL made a sketch out of it.
7. "My money don't jiggle jiggle, it folds"
Amelia Dimoldenberg has had many hilarious interviews on her Chicken Shop Date show, but her episode with Louis Theroux ended up being one of the biggest cultural moments of 2022. Dimoldenberg asked Theroux if he remembered any of the raps he wrote in the noughties, prompting him to serenade her with a catchy song that included the lines "my money don't jiggle jiggle, it folds." Then a TikTok remix of the rap went viral, and even Shakira performed it on The Tonight Show. Snoop Dogg, Rita Ora and Megan Thee Stallion all danced to it on social media. Arguably the anthem of 2022!
8. The Downfall of Ye
If cancel culture were a thing, you wouldn't be. But accountability for crappy behavior is a thing, like posting anti-Semitic tweets, for instance.

You're a grown man with kids, start acting like you care what your kids see when they get older. pic.twitter.com/1otCH27zz1

— BrooklynDad_Defiant!☮️ (@mmpadellan) October 9, 2022

Kim Kardashian and Kanye West were once pop culture's most powerful, iconic couple. But after 21 months of divorce chaos, that reputation lies in ruins. Kanye is not new to controversies, but this year was especially rough. He made extremely controversial and anti-semitic comments and openly praised Hitler. To the point when even his fans abandoned him. His label and talent agency dropped him and he lost deals with major collaborators like Gap and Adidas. He also got banned from Twitter, and his (ex) fans turned his subreddit into a Taylor Swift subreddit. Karma really is a relaxing thought.
9. BTS announced their military service
[공지] 방탄소년단 병역 이행 및 향후 활동 계획 안내 (+ENG/JPN/CHN) pic.twitter.com/jntF90agO4

— BIGHIT MUSIC (@BIGHIT_MUSIC) October 17, 2022

Hearts were broken all around the world when the world's favorite K-pop boy band BTS announced that they were enlisting in the military. Although we'll still see individual projects by the artists during this hiatus, the group as a whole won't make a comeback until 2025.
10. Bennifer made a comeback
View this post on Instagram

In a move that no one saw coming, the most famous couple of the early '00s — Jennifer Lopez and Ben Affleck — got back together. The duo first dated from 2002 to 2004 before reconciling in 2021. The couple was married in July 2022, and the bride has since officially changed her name to Jennifer Affleck.
11. 'Spitgate' and all the drama behind Don't Worry Darling
Chris pine just wondered where his sunglasses were after the applause. And he zoned out (likes he's been doing all day) and realised it's in his lap. So I am sorry to say harry styles did not spit on him. pic.twitter.com/7b4GoCvnHJ

— priscilla (@cinemazietgeist) September 6, 2022

It was the disastrous Venice Film Festival premiere that got everyone talking. Firstly, Florence Pugh did not attend the film's press day amid rumors of a feud with Olivia Wilde, the director of the film. Then when Pugh showed up for the red carpet, she refused to make eye contact with Wilde during a four-minute standing ovation for the film. However, it was a clip of Harry Styles and Chris Pine that went viral, where it appeared as though Styles was spitting on Pine. Though both denied it, Styles later joked about it at a concert, saying that he had "just popped very quickly to Venice to spit on Chris Pine." With all the drama surrounding the film's release, everyone was actually very worried, darling!
12. And finally, the death of Twitter
Should I step down as head of Twitter? I will abide by the results of this poll.

— Elon Musk (@elonmusk) December 18, 2022

When Elon Musk announced in April that he planned to pay $44 billion for Twitter, many were skeptical that the deal would ever be completed. But once that officially happened in October, chaos ensued. Then came the $8 subscriptions, lay-offs and suspensions and the rest is, in fact, history.