For die-hard Bollywood fans, Jab We Met is the holy grail of the rom-com genre, and for those sceptical about Bollywood, it is often the one film they'll make an exception for. PVR Cinemas brought Imtiaz Ali's cult classic back to theatres for Valentine's week so that fans could experience the magic on the big screen once again. The film made its return to cinemas around the same time as Titanic's 25th-anniversary rerelease, making the past week a truly unforgettable one for cinephiles.
Both films have stood the test of time – Titanic because it became a global phenomenon, and Jab We Met for changing the way Bollywood largely perceived both love and friendship. When it first released in 2007, Jab We Met's refreshing portrayal of a romance born out of true and pure friendship captivated audiences. In 2023, it has the same effect. We have seen very few other films that break the conventions of a Bollywood romance so convincingly, while still keeping some elements of the mainstream intact – flashy dance numbers and comedy rooted in quintessential Indian family dynamics.
The rerelease received a great response from fans, with some even dressing up as the unforgettable protagonist, Geet (Kareena Kapoor). Shahid Kapoor, who played Aditya Kashyap (everyone's dream man) stopped by to surprise fans and express his gratitude at one such screening.
the biggest Jab We Met fan for sure pic.twitter.com/OOAs8Rgd6V

— Nairit (@N4irit) February 15, 2023
went to watch jab we met in the theatres today 👀 pic.twitter.com/P1RCGRyDJ4

— jeet (@notjeeet) February 16, 2023
Although I missed out on watching Titanic, my experience of rewatching Jab We Met was a tear-jerking reminder of our country's unique film culture. The audience cheered and clapped at Geet's memorable first scene, laughed unabashedly at jokes we already knew by heart and even left their seats to dance when the film's final song began playing. The excitement to watch a film so special, and watch it with others who shared the same feelings about it, was palpable.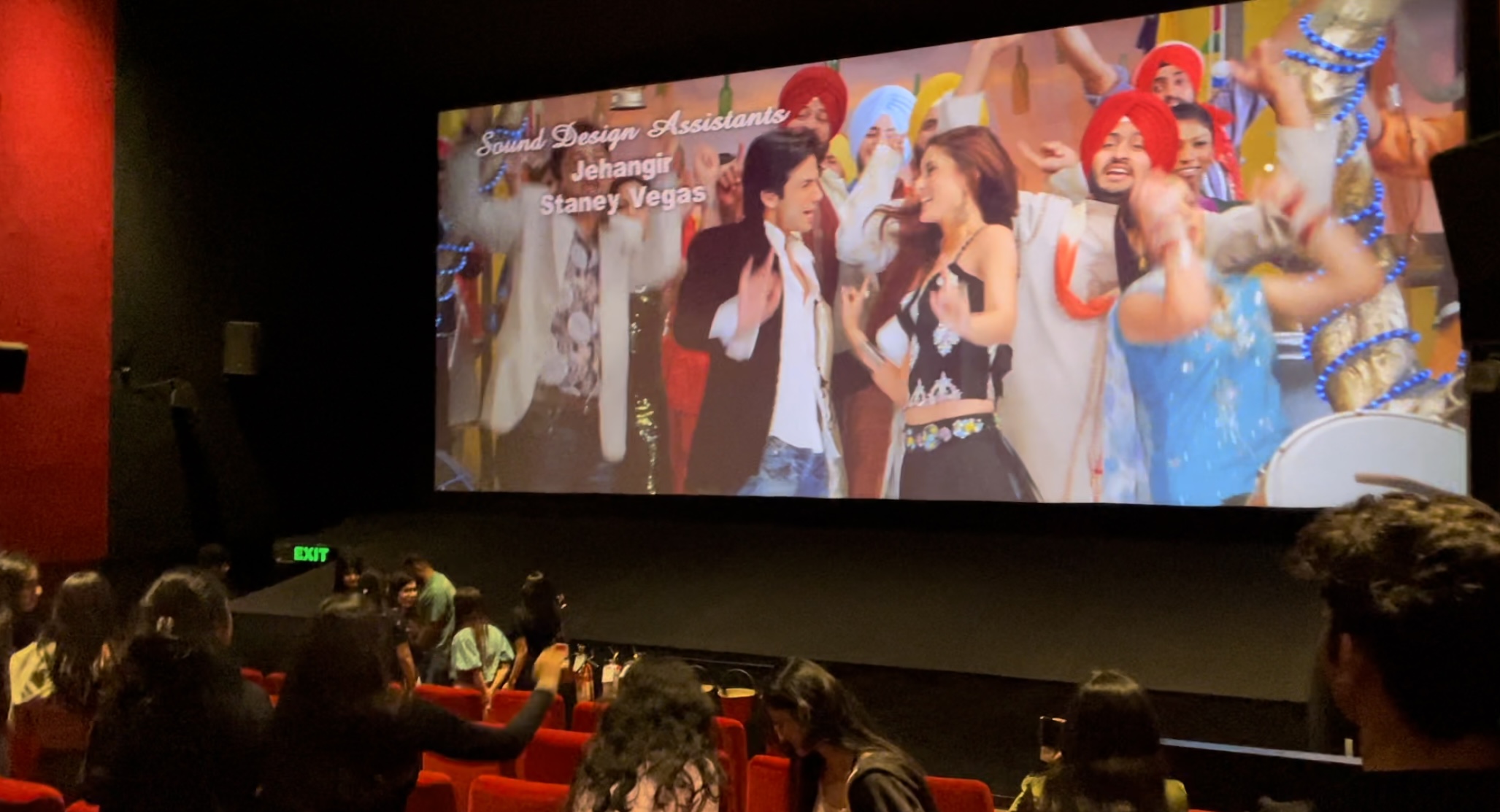 "It just doesn't get any better," Anushka Arora, who was at the screening, told me. "Watching anything with other people just makes it a better experience."
"It was great not only because the film is so nostalgic, but also because we all watched it together," Parnika Agarwal added. "Everyone showed up to enjoy it together. What makes it worth it is the moment that everyone collectively reacts to something on the screen."
With the rapid rise of streaming platforms, going out to theatres has, in some ways, reduced. Many recent films have opted for a theatre release followed not long after by an OTT release. It provides a good opportunity for producers to market the film and do well at the box office before a streaming platform can pick it up and generate further revenue. For viewers, the two experiences are distinctly different and incomparable, with some pros and cons to both mediums.
"It's very boring to watch movies by yourself, on OTT platforms, but it is also very difficult to constantly book tickets and watch them in the theatre. It's just more convenient to watch at home." Saachi Gupta confessed.
Anushka Arora agreed. "Since theatres opened back up, we haven't really seen many films that have been great. If you're screening something like Jab We Met – a film that people already love – you're going to get a good turnout. In fact, they could have made the ticket prices higher!"
In India especially, films are a community experience – Shahrukh Khan's Pathaan is the perfect example of their ability to bring people together. Jab We Met did the same, reminding cinemagoers of how much more fulfilling the viewing experience becomes when you have a packed theatre to share it with.