After 4 long years that felt like an eternity, the iconic techno-horror anthology Black Mirror is back with a season 6.
The popular series gripped audiences with its dystopian themes that reflected the extreme horrors of real-world technology, and the consequences of it landing in the hands of the wrong people. Although the episodes back then seemed like a faraway reality – every day, we seem to be getting closer to a black mirror episode in real life. Fans and critics alike are curious how the anthology show will up the ante and tackle the heightened dystopia of the post-Covid world that we live in. And it's not just the dark "makes you question your reality" kind of themes that each episode explores that appeal to the audience – the show's anthology format allows for more convenient viewing. You can watch the episodes in any order and even skip one without missing out on anything.
The major consensus is that Black Mirror is the best of its kind. The show's popularity arguably set the stage for sci-fi dystopian works of fiction in the mainstream. But the genre of dark anthologies has been churning out gems for ages before the rise of Black Mirror and even since. Here are a few of our favourites from the same.
Love, Death + Robots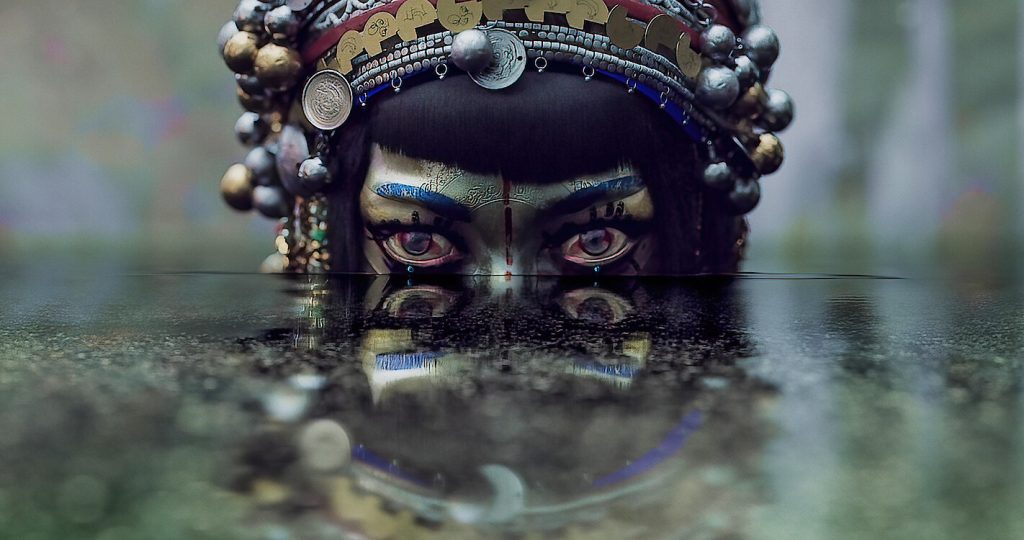 Although the two shows might come off as similar through previews, this adult animated Netflix anthology series ventures a lot further than Black Mirror does, and a lot of its episodes retain a comedic and light-hearted tone. Each episode is much shorter too, most not more than 30 minutes. Love, Death + Robots is a collection of short films spanning several genres, including science fiction, fantasy, horror and comedy. The animation, especially in episodes like 'Jibaro' and 'The Witness' is hauntingly beautiful – providing a unique and visceral viewing experience.
The episodes include tales that explore alternate histories, life for robots in a post-apocalyptic city and a plot for world domination by super-intelligent yoghurt. Throughout three volumes (so far) the only real live-action entry in the show is a sardonic plot of a young couple discovering a civilization living in their freezer. If you miss the existential dread that each Black Mirror episode provides, perhaps Love, Death + Robots would be perfect company until then.
Room 104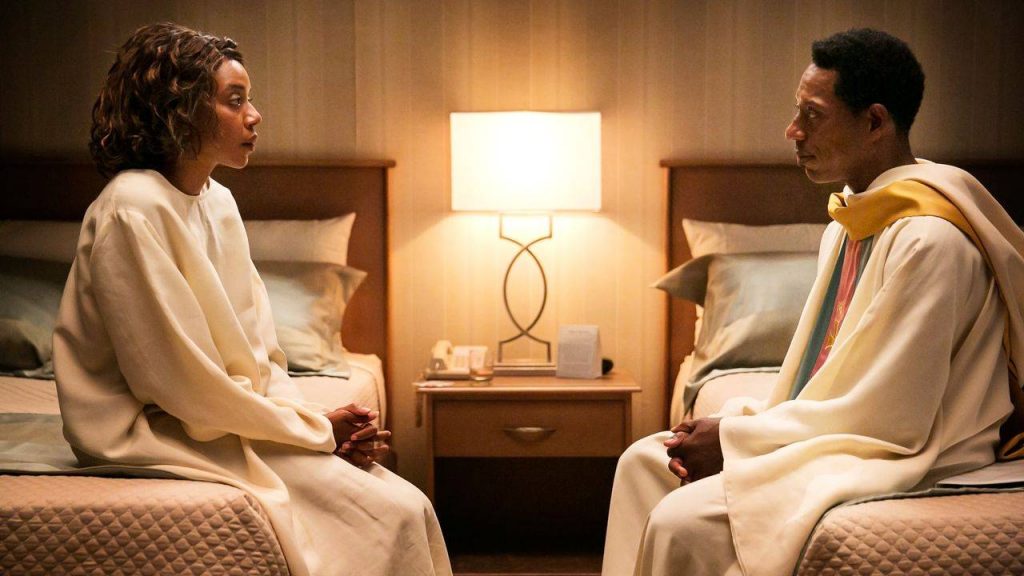 This HBO anthology series tells stories ranging from comedies to dramas to horrors, with the tone, the characters and the era changing every time. Each episode has only one thing in common: they all take place inside room 104 of a seemingly average American motel. Unlike the techno-horror and alternate dystopian reality themes that the above-mentioned two shows explore – Room 104 is more about the follies of human nature in general. The half-hour episodes play like a mini-movie, offering a new discovery from one story to the next. The show also features a great ensemble of our favourite actors including Dave Bautista, Melissa Fumero and Karan Soni. Some episodes are absurd comedies, some are thoughtful emotional journeys, and some are full of tense horror – but all equally weird.
Tales from the loop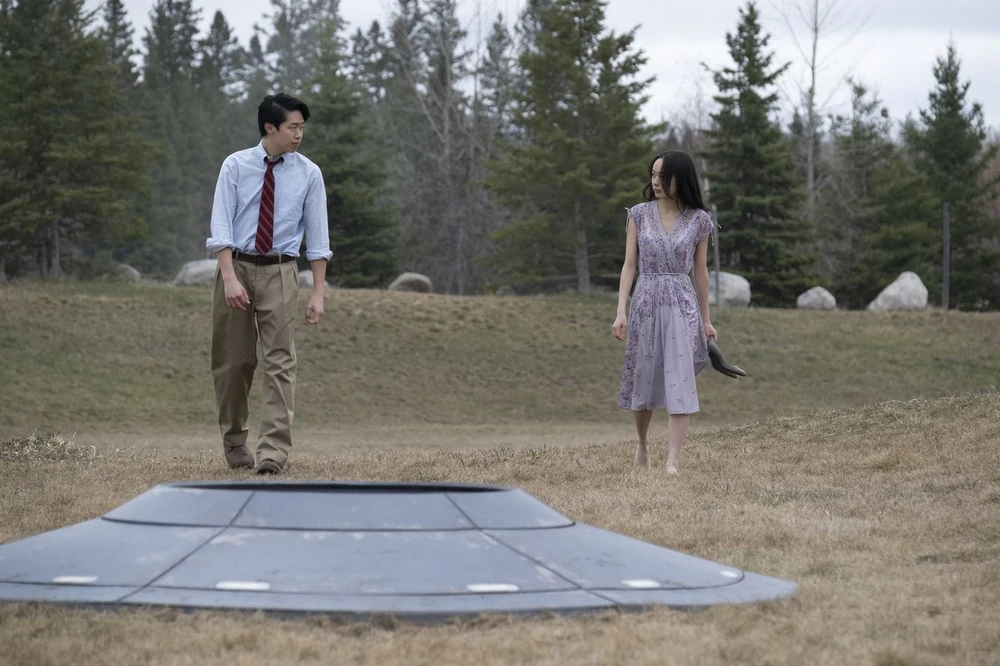 Much like Room 104, Amazon's Tales from the Loop shares a unique world with all its stories. Set in an alternate universe, each episode focuses on different residents of Mercer, Ohio – their stories interconnect to a mysterious lab known as The Loop, which practices experimental physics underground. The show uses the landscape of science-fiction and dystopia to highlight the emotion of the human experience, covering topics such as death, ageing, and loneliness. Some characters have their own overarching stories throughout the season, but it was designed so that episodes can be watched in any order.
Phillip K. Dick's Electric Dreams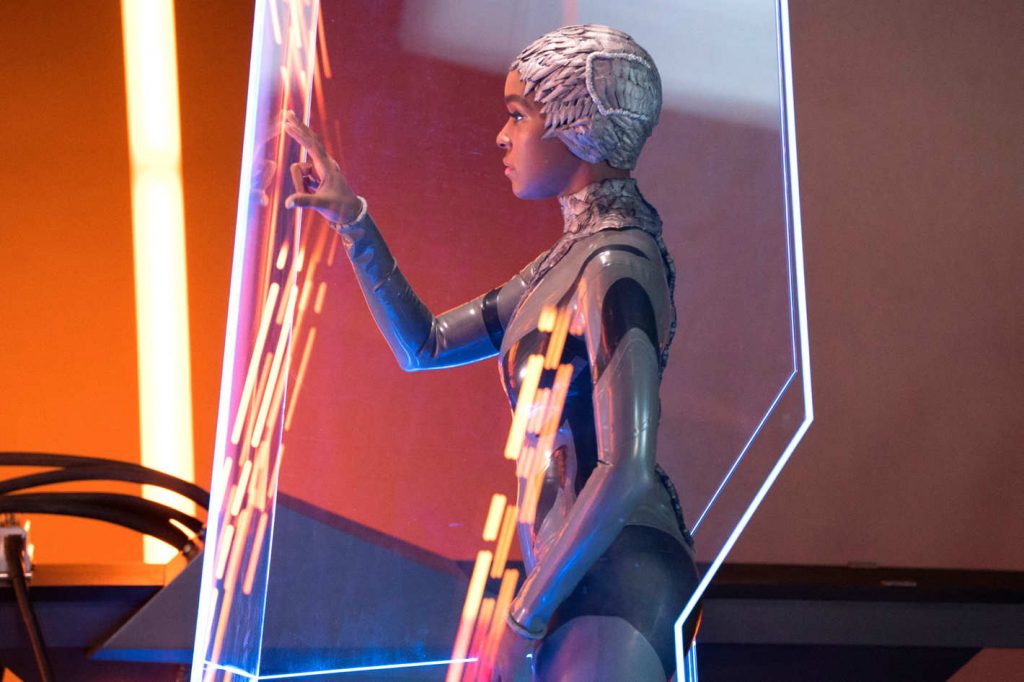 This anthology series is an incredible homage to Philip K. Dick, who is arguably the father of sci-fi. His short stories from the 1950s – which explore the themes of psychic connections, absurd consumer technology and the blurry line between artifice and reality – serve as the basis for this 50-minute anthology. Some installments add new detail to existing stories, while a few are practically original teleplays, with only brief nods to Dick's work. But all of the stories manage to capture Dick's essence, with a different writer/director team in each episode bringing in their own style. Like all anthologies, although every episode is different, they share a common theme – in this case, humanity and consciousness and most stories manage to generate suspense, curiosity, anxiety and a sense of grief with great precision.
Oats Studios, Vol 1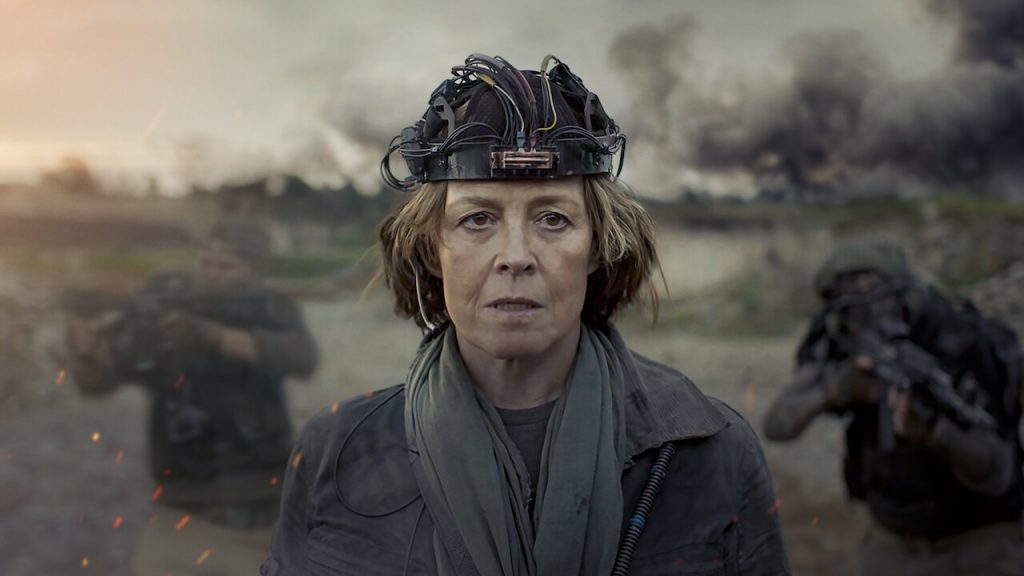 This collection of short films from Neill Blomkamp's production studios evokes a similar feeling to Black Mirror. The show's creators are experts in post-apocalyptic settings, artificial intelligence, and aliens, both from a visual standpoint and from a storytelling aspect. The short films range from 20 minutes to some even 5 minutes long and episodes are a mix of terrifying sci-fi horror to hilarious parodies of infomercials. Ultimately, all episodes reflect the dystopian nature of humanity and technology and not all episodes have a happy ending. Quite like the other shows on this list, most episodes will make you want to take a deep breath and sit in deep thought for a few minutes after.
The Twilight Zone (series)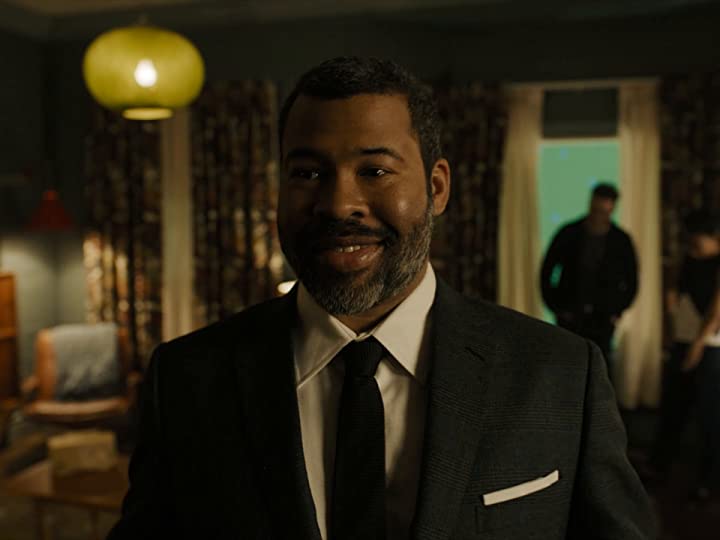 Before there was Black Mirror or Room 104 – The Twilight Zone is what started it all. There are actually four different versions of the series starting from the original in 1959 to the latest 'revival' which began in 2019. Although the first one is arguably the best of the lot, we recommend all of them – as each version is a reflection of the world during their time. The original phrase 'twilight zone' came from the early 1900s, used to describe a distinct condition between fantasy and reality. The science fiction-horror anthology show treads this line carefully, and explores what it means to be human with a mix of "supernaturalism and civics". Atomic war, space exploration, government control, anxiety, mass hysteria and mortality are all common Twilight Zone themes.
Dimension 404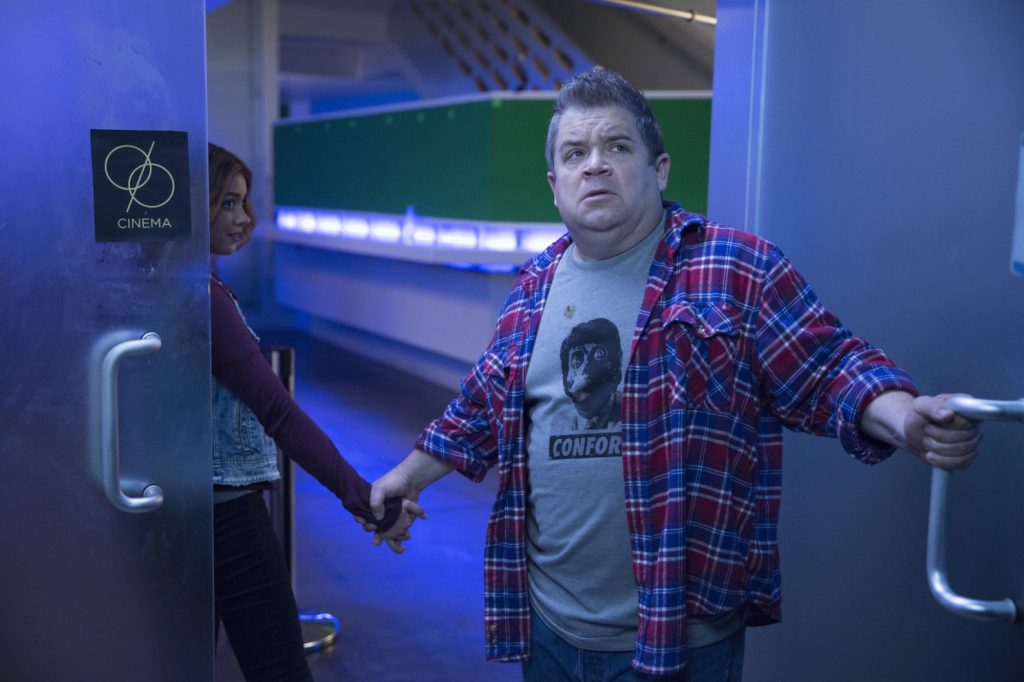 Like Black Mirror, Dimension 404, made by web content studio RocketJump is a science-fiction anthology series with a new story in every episode. Each story features some kind of technology gone wrong (the 404, of course, refers to the error code when a web page is not found). The series is from 2017 though it might resonate a lot more today – as a lot of its episodes especially focus on the horrors of artificial intelligence.
Although the episodes are not as nail-bitingly scary and visually engaging as the rest on this list, the show's appeal lies in its ensemble cast – with actors like Mark Hamill, Patton Oswalt, Lea Michelle, Malcolm Barret and Constance Wu. The episodes tackle online dating, adolescent 3-D movie blockbusters, and the attention deficit disorder produced by too many childhood cartoons along with more such topics – and it's definitely an ambitious show you could use to pass your time.