Naman Kandoi, the visionary founder of Mayoor School Jaipur, shares with Sayali Korgaonkar his way back to the school, the importance of diverse pedagogical approaches and what it is that we need in mentoring the future generations.
Naman's story is one of determination and drive towards establishing a sustainable, thriving pedagogy with an impactful global ideology in the Indian education system for the current and future generation. Throughout his academic journey, that started from his early schooling in Hindi, moving to Doon School where he found his core strengths and the importance of autonomous learning, to studying at Purdue University and Imperial College of London in innovation, entrepreneurship and management that allowed him to witness diverse perspectives, Naman's endeavours have led him to realise the importance of autonomy and self-direction in learning, which is now a core tenet of his philosophy for Mayoor School.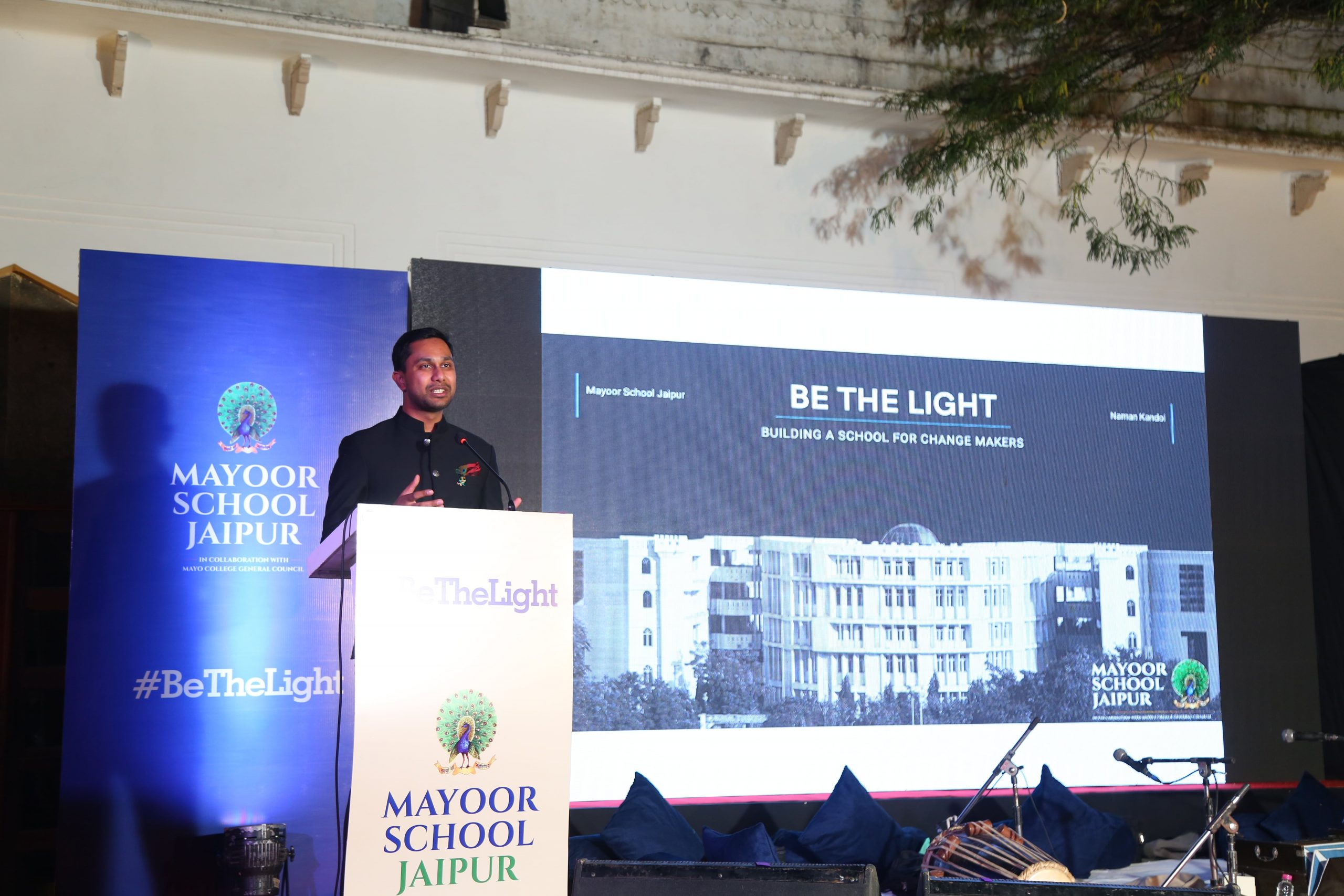 "I wanted a mentor and I got a whole ecosystem to guide me in establishing the school," Naman said of his collaboration with the Mayo College General Council, which has been a leader in education for 150 years. Naman's goal is to create an institution that caters to the unique needs of each and every student, where students become autonomous learners, showcase clarity of thought and are comfortable in a world that requires constant reinvention.
One of the key differentiators of Mayoor School Jaipur is its focus on outcome-based learning, as opposed to traditional text-book based instruction. "Each learning outcome is a particular skill that we are codifying," Naman explains. "Then after a certain delta, we test whether the child truly assimilated the knowledge or not." The school is also proud to offer a wide variety of extracurricular activities, such as sports, robotics and the arts, which are all viewed as integral to the learning experience. "We aim on establishing different laboratories as a practical playground for subjects like geology and archeology, allowing students to have first-hand experience of such comparatively unconventional professions from early years of schooling."
The school also plans on building a shooting range and horse-riding facility very soon.
Naman believes that too many modern schools are focused on satisfying parents, rather than truly serving the needs of their students. He also believes that teachers are often undervalued and not given the resources they need to excel in their profession. At Mayoor School Jaipur, teachers are seen as a core asset, and the school is committed to building a faculty of the highest calibre. The institution envisions establishing a driven teaching fraternity that collaboratively facilitates outstanding pedagogy not only in one city but also eventually the country.
In addition to a strong academic program, Mayoor School Jaipur places a significant emphasis on fostering empathy, integrity and perseverance in its students. Naman's ultimate goal is not just to improve his own school, but to inspire other educational institutions to thrive on similar value-addition methods.