The world of Rock'n'roll mourns the peaceful passing of Tina Turner, the queen of R&B music. 
A post on Turner's Instagram page confirmed the news. "Tina Turner, the 'Queen of Rock'n Roll' has died peacefully today at the age of 83 after a long illness in her home in Kusnacht near Zurich, Switzerland. With her, the world loses a music legend and a role model", said Bernard Doherty, her UK spokesperson in a statement according to multiple sources.
Turner suffered ill health in the last decade – she got intestinal cancer in 2016 and underwent a kidney transplant the year after. Despite suffering from major health issues, however, she told The Guardian in 2020 that "the last 10 years of her life had embodied her ideal vision of happiness".  
The soul star behind hits like The Best and What's Love Got to Do With It, fans best knew Turner for her legendary stage persona and energetic live performances. With her iconic raspy voice and rousing performances, she served as an inspiration to many of today's legends including Beyonce, Mariah Carey and Mick Jagger. Before she became rock 'n' roll royalty, she lent her iconic voice to Phil Spector's "River Deep, Mountain High" in 1966 — the single ranked at No. 3 on the UK charts. Throughout her illustrious career spanning 5 decades, her lively performances never faltered, neither did her popularity.
Tina Turner at 60.
Fearless and Fabulous. pic.twitter.com/86DYndQvvt

— 📿🏳️‍🌈Henry Amador-Batten (@AmadorBatten) May 25, 2023
Apart from her accomplishments as a musician, it was her life beyond that shaped her into an icon to many. Early in her career, Turner endured a tumultuous partnership with her abusive ex-husband Ike Turner for almost two decades. 
Turner was born Anna Mae Bullock on Nov. 26, 1939, and grew up in Nutbush, Tennessee, a rural and unincorporated area in Haywood County chronicled in her song "Nutbush City Limits". Turner revealed that her parents, who were farmers, also had a turbulent relationship – in a 1986 interview with Rolling Stone. As a child, she sang in the town's church choir and eventually made her way to Ike's band in St Louis. Ike, after discovering her vocal talents gave her the name Tina Turner – and trademarked it in case she left him and he wanted to replace her in his act.
The duo soon became a powerhouse, winning Grammys and collaborating with many rock legends of the day. She finally struck out on her own in the 70s, after Ike's constant abuse and infidelity became too much to bear. After a few false starts, her solo career took off with the 1984 album 'Private Dancer'. On September 1, 1984, her song "What's Love Got To Do With It" would become her first solo number-one single in the United States. The record, expressing a woman's desire for erotic connection without romantic attachments, earned a Grammy for Record of the Year in 1985.
Turner paved the way for many black women artists in Rock'n'roll – she was the first Black artist and the first female artist featured on the cover of Rolling Stone. She sold more than 150 million records worldwide, won 12 Grammys and was honoured at the Kennedy Center in 2005, with Beyoncé and Oprah Winfrey among those praising her.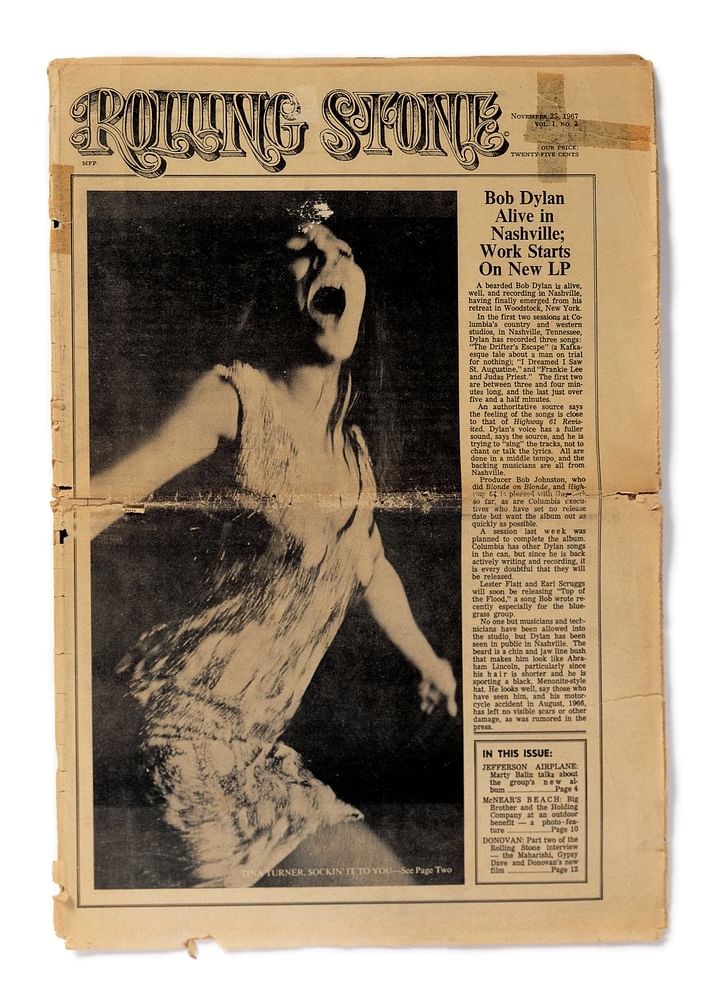 Her dynamic presence on stage was unconventional in comparison to other black artists of the time. She was inducted into the Rock 'n' Roll Hall of Fame in 2021 as a solo artist, having earlier been inducted alongside Ike. To many, Turner was the epitome of resilience, and she inspired generations not just through her music but throughout her entire life.
In the 90s especially, her influence on LGBTQ+ communities is evident. She was an avid supporter of various social causes and was an adored queen diva of the gay and LGBTQ community. In 1982, she performed at the opening ceremonies of the first-ever Gay Games in San Francisco, when other musicians had rejected it.
Apart from music, she also ventured into films – starring in Mad Max Beyond Thunderdome opposite Mel Gibson in 1985. She published her first memoir, the global bestseller I, Tina, in 1986, which Brian Gibson later adapted into the 1993 film What's Love Got to Do With It? starring Angela Bassett as Turner. In 1995, she sang the theme tune to the James Bond film GoldenEye. She also had a global presence – in 2004 she visited India to prepare for her role as Goddess Kali in a Merchant Ivory film. The film, which was to also star Matthew Modine, dealt with the supernatural – upset a lot of Hindu radicals back then, prompting Ismail Merchant to defend her in a statement.  Turner had prepared a lot for her role as Shakti, but the film never saw the light of day as Merchant died suddenly in 2005.
Turner went on her final world tour in 2009 – giving her last concert on May 5, in Sheffield, England, naturally in front of a sold-out audience. At the age of 69, her career in the limelight was finally over. 
Turner renounced her US citizenship in 2013 to become a Swiss citizen, after she married her second husband, German music executive Erwin Bach after 27 years together. Her first child, Craig Raymond Turner, died in July 2018. She is survived by Bach and two of Ike Turner's sons, Ike Turner Jr and Michael Turner, whom she adopted.