The ongoing rivalry between Mark Zuckerberg and Elon Musk, the two goliaths of the tech world, continues – Meta just announced the launch of their own version of Twitter, called 'Threads'. 
A very obvious competitor to the text-based social media app, 'Threads', available for pre-order on the Apple store will go live on Thursday and has a dashboard similar to Twitter. Meta describes the app as a 'text-based conversation app'. The Apple store preview also puts special emphasis on 'real-time conversations', describing the app as "where communities come together to discuss everything from the topics you care about today to what'll be trending tomorrow".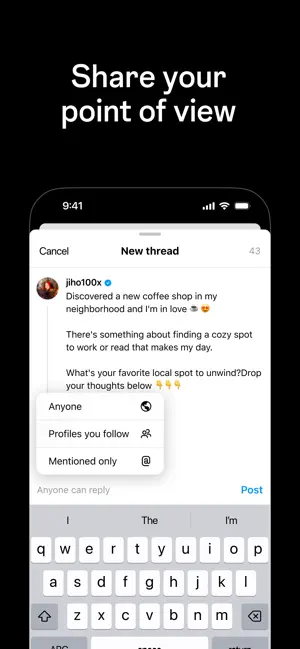 This news comes just a week after Zuckerberg and Musk publicly challenged each other to a physical fight, although we're still not sure how serious they were about that.
As of now, Meta's Threads appears to be a free service. Twitter on the other hand has been losing users since Musk introduced paid features on the app, and has been limiting the free services in an attempt to get people to subscribe to Twitter Blue – an 8$ monthly fee that gives users access to additional features like editing tweets and verification.
Musk has introduced a lot of changes to the app since he took over the company back in October 2022, and most of his decisions have not been popular with the general public. The company experienced another outage over the weekend, followed by an announcement that the site had imposed temporary limits on how many tweets its users are able to read while using the app. There are now reports that Musk will also put the app's dashboard, 'TweetDeck' – a tool that allows people to organize and easily monitor the accounts they follow – behind a paywall.
Twitter went into chaos and has not quite been the same since, with many of its developers being laid off or quitting owing to Musk's allegedly toxic behaviour. Earlier in the year, many companies pulled advertisements from the app and the company lost a ton of revenue. Musk himself admitted in an interview that he had lost the reins of his own company and may have taken more on his plate than he could handle. In May, the billionaire announced that Linda Yaccarino, NBCUniversal's former head of advertising would be the company's new CEO and he would take a step back to 'focus on his other ventures'.
Conversations have been in the air about Twitter's subsequent downfall from being the centre of all things pop culture – and alternatives to the app have popped up everywhere. Mastodon, a free, open-source software for running self-hosted social networking services became pretty popular for having micro-blogging features similar to Twitter. Former users also flocked to Bluesky and Spill – yet none of these apps seems to have made a dent in Twitter's impact just yet. 
With the 'Threads' app launch just around the corner, people are excited to see what Meta has in store and have nicknamed it the 'Twitter-killer'.
Whether Meta's new app will be a game-changer for the tech world or another blip, we will have to wait and see.