Sultan Gustaf Al Ghozali, a 22-year-old Indonesian computer science student, earned millions selling his selfies as non-fungible tokens (NFTs) on the OpenSea NFT marketplace. In December last year, he posted nearly 1,000 images taken for five years from 2017 to 2021. Ghozali set the price for each selfie at $3 but managed to sell some for ETH 0.9 – around $3,000. It is still unclear why anybody would want to purchase a regular selfie of a student on the internet for that much money. 
NFTs are the talk of the town right now. You have probably seen your favourite celebrity auctioning off some collectibles, merch, or memorabilia for an exorbitant rate. So how do NFT's work?
"Non-fungible" means that the token is unique and can't be replaced with something else. In other words, NFTs represent the ownership of these items. Fungible items, however, can be exchanged because of the value associated with them. For example, 1 ETH is exchangeable for another 1 ETH. They are not unique because their value is universally consistent.
Created for trading digital art and collectibles, these NFTs are now used to collect memes, pokemon cards, and pretty much anything you can auction off on the market. Anyone can download a copy of the NFT on the internet in the format of an image or an MP3 version, but the original rights reside with the official owner secured by the Ethereum blockchain. Ultimately, one can't replace NFTs with a duplicate because of their unique properties.
The most bizarre aspect of NFTs is that they neither have to be popular nor exceptional to be sold for millions. Collectors often buy NFTs for the sake of novelty and humour. If you play your cards right, you can be a millionaire auctioning off a used toothbrush on the platform. 
Likewise, here are some of the weirdest NFTs on the market:
Beeple's Trump corpse
Digital artist Mike Winkelmann, a.k.a. Beeple, sold an NFT video titled 'Crossroads' that changed based on the outcome of the 2020 election. 
The 10-second video clip was resold in late February for $6.6 million.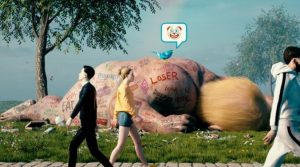 2. Taco Bell
The American fast-food restaurant sold out 25 tokens of taco-themed GIFs in 30 minutes. According to Verge, The NFTs also include a real-world perk in the form of a $500 electronic Taco Bell gift card.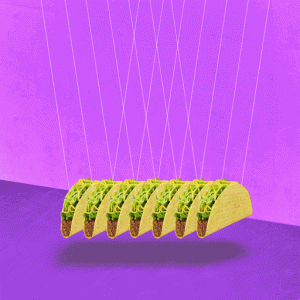 3. Digital Toilet Paper with Flowers
American toilet paper manufacturer Charmin designed the first digital toilet rolls with colored flowers and grasses. The picture is now worth $4,100.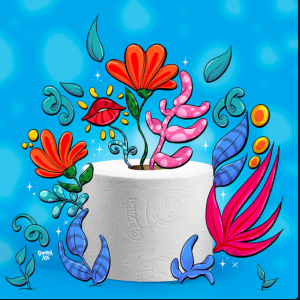 4. Twig 2021
Worth $1,200, the twig is merely a digital dog stick. It comes from a sidewalk in West Village, New York that is the perfect neighbourhood for dogs who love sticks.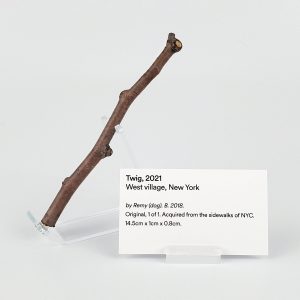 5. Lindsay Lohan's Herbie picture
Titled 'Bitcoin to the moon', the image is of Lindsay beside the renowned 'Herbie' in space. The image is worth $58,947.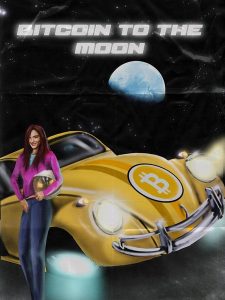 6. Side-eyeing Chloe
The infamous meme of little Chloe confused about Disneyland is worth $73,953. Chloe's mother, who first auctioned it on the site, says the money will help with her daughter's education.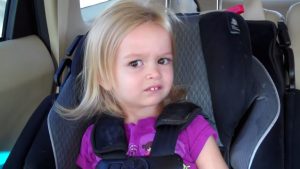 7. One Calendar Year of Recorded Farts
Brooklyn filmmaker Alex Ramírez-Mallis auctioned a 52 minute audio of flatulence as an NFT. The starting price was $85, but was ultimately sold for $420, for the NFT. He also sold farts individually, among which Fart #420 alone was worth $90.
8. Article about NFTs
An article about NFTs on Quartz magazine was auctioned at $1,814.
9. An arm
Croatian tennis player Oleksandra Oliynykova auctioned a piece of her right forearm that is 15 cm x 8 cm in area. The NFT token is worth $5,000. The owner of the part of her arm can choose which tattoo Oliynykova gets on the spot.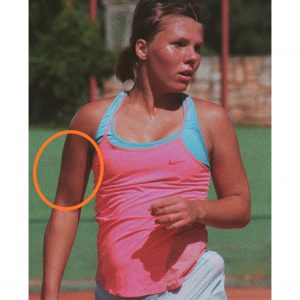 10. Sandwich from Fyre festival
The Fyre festival was infamous for its terrible planning and execution. Trevor DeHaas, an angry visitor, posted on Twitter a picture of a horror sandwich with few side dishes. He auctioned off the tweet as NFT for around $80,000 and used it to pay for his kidney transplant.