It often bothers me that we might be using the phrase "Blood is thicker than water" out of context. Some authors claim that the complete saying means the exact opposite – "The blood of the covenant is thicker than the water of the womb." The ties formed between those who bleed together (in battle) are stronger than biological relations.
Some fictional fathers, like Marlin (Finding Nemo), Ned Stark (Game of Thrones), and Seok-Woo (Train To Busan) have won hearts by pulling all the stops to ensure the safety and happiness of their children. But Father's Day isn't just for them. It's also for those who become fathers not by birth, but by choice.
Here are seven fictional father figures who prove that fatherhood has nothing to do with biology:
1.  Frank Adler – Gifted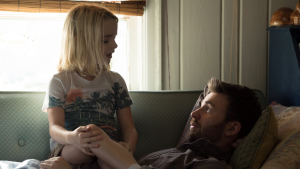 Played by Chris Evans, Frank finds himself saddled with the responsibility of raising his niece, Mary (Mckenna Grace), who is a math prodigy. He goes to great lengths to protect Mary from the expectations and pressures that come with being a gifted child. In one of the most heart-breaking scenes from the film, Mary says of her uncle, "He's a good person. He wanted me before I was smart." The film is a touching portrayal of how she learns to deal with her gift, and Frank's struggle to give her the life she deserves.
2. Sirius Black – Harry Potter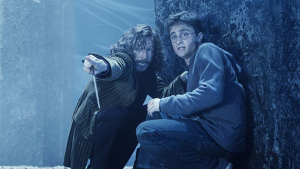 After initially being a character shrouded in mystery, his death shattered the hearts of millions. Harry's (Daniel Radcliffe) godfather, Sirius (Gary Oldman), was briefly the father figure that The Boy Who Lived had longed for all his life. The Harry Potter series is among the best explorations of the 'found family' trope – Sirius is just one example. He protected Harry, became his confidante, and acted as a link between him and his deceased biological father, James Potter.
3. Tony Stark – MCU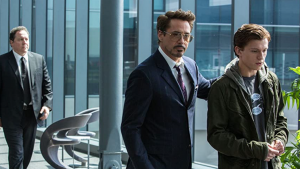 Tony Stark (Robert Downey Jr.) was to Tom Holland's Spiderman what Uncle Ben was to Toby Maguire's. He became Peter's mentor, and a strong presence that he could rely on, given the difficult path he was destined to walk. But again, from what we saw in Avengers: Endgame, it seems like heart-wrenching death scenes and father figures go hand-in-hand. Still, Peter Parker has been a character blessed with quite a few great father figures across all versions of the Spiderman comics and films.
4. Captain Raymond Holt – Brooklyn Nine-Nine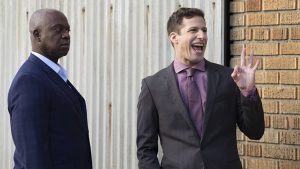 Jake Peralta (Andy Samberg) shares a strained relationship with his biological father, who walked out when Jake was only seven. Throughout the series, we see the Captain (Andre Braugher) become the person to offer advice, support, and be stern with Jake when the time came. And we see the reverse too – Jake stands up for Captain Holt, even if it means getting into trouble. Captain Holt often assumes a fatherly role not just for Jake, but also for the rest of his team.
5. Jim Hopper – Stranger Things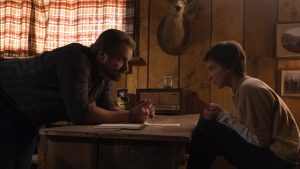 Hopper (David Harbour) is the stereotypical, lovable tough guy with a tragic backstory. He became estranged from his wife after they lost their daughter to cancer. Despite his rugged exterior, he becomes deeply protective of Eleven / Jane (Millie Bobby Brown). Her own biological father would make it to every 'Worst Fictional Fathers' list, but she finds a new sense of family in Hopper. Fans were relieved to find out that Jim made it out of Season 3 alive, after he was initially presumed to be dead.
6. Mr. Ping – Kung Fu Panda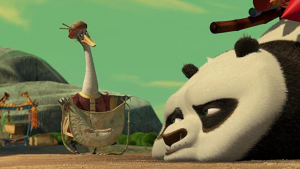 A goose running a noodle shop raises a clumsy panda who later decides to pursue Kung Fu – only DreamWorks can breathe life into such a storyline. And they did it spectacularly well. Po (Jack Black) meets many mentors who guide him through his Kung Fu journey, but it is Mr. Ping (James Hong) who teaches him what family truly means. Although initially sceptical of Po's life path, he later supports him endlessly and encourages him to believe in his own potential – a lesson that everyone who watched the film carried home with them.
7. Ali – Euphoria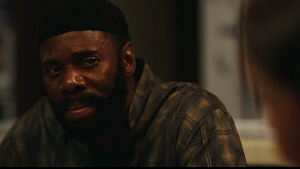 Rue's (Zendaya) spiral into addiction begins with her father's illness and subsequent death. But it could potentially come to a close because of Ali (Colman Domingo) – an ex-addict who has also lost his family. We never see too much of Ali in Euphoria, but whenever we do, he leaves Rue and the viewers with a lot to think about. With sound advice and seemingly endless patience from having been in Rue's position before, he forces her to understand that she has to be honest with herself and her family if she wants to recover.