From classics like Shirley Jackson's We Have Always Lived in the Castle, to the more contemporary Shutter Island, the unreliable narrator has remained a popular figure in both literature and film. Such a character is one whose narration of the story is not entirely credible or accurate. Fans of the thriller and suspense genre have long since developed trust issues. But what do you do when you cannot rely on the one perspective provided to you? When your only source may be muddling the story, often even intentionally?
If you devoured Gone Girl or The Girl on the Train, chances are you'll enjoy being mind-twisted by these other unreliable narrators as well. Here are five novels that will sweep the rug from under your feet:
The Woman in the Window – A.J. Finn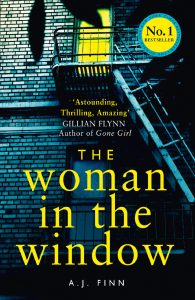 An agoraphobic woman estranged from her family accidentally witnesses a murder in a window across the street. Proof that dismisses her version of the story begins to stack up, but once discovered, the truth is far from what she, and the readers, have expected. Gripping and full of twists, A.J. Finn's debut novel has made it to number one on the New York Times Best Seller list for a reason. In May 2021, an adaptation starring Amy Adams and Julianne Moore released on Netflix.
Allegedly – Tiffany D. Jackson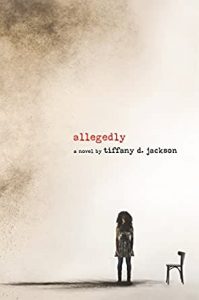 Another debut novel turned New York Times Best Seller, Allegedly follows Mary, a woman who must dig into her painful past to save her present and future. She was convicted for the murder of a baby – but right from the beginning, she has refused to say what really happened that day. Tiffany D. Jackson's novel is a disturbing rabbit hole that sucks the reader in and leaves them with a powerful message once it's over.
We Were Liars – E. Lockhart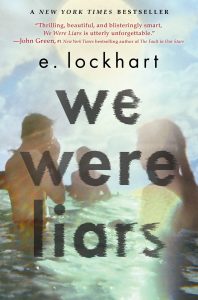 The narration in this young adult suspense novel is about as unreliable as it gets. The plot revolves around Cadence Sinclair, who spends every summer with her wealthy family on their private island. After a mysterious accident during one such trip, she loses her memory of what exactly happened, and must now put the pieces back together. No one will tell her truth, and much like the reader, she can barely rely on her own version of the events. E. Lockhart's novel is fascinating and teeming with secrets.
Never Let Me Go – Kazuo Ishiguro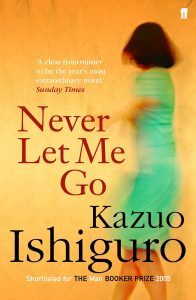 Kathy recounts her time at Hailsham – the English boarding school she grew up in with her friends Ruth and Tommy. Strangely secluded from the outside world, Kathy's experiences seem more and more suspicious as the pages turn. But once the bizarre and disturbing truth about Hailsham is revealed, it opens up several difficult conversations. Ishiguro approaches complex questions about the human condition and the purpose of life with a suspenseful, but simultaneously romantic lens.
The People in the Trees – Hanya Yanagihara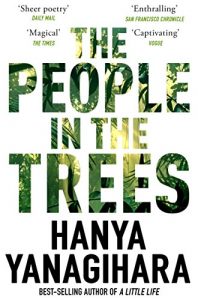 A doctor and an anthropologist embark on an expedition to a remote island, looking for a lost tribe. What follows is a twisted tale that questions morality and deeply unsettles the reader. Unlike other novels with unreliable narrators, there are no surprises or shock twists in this one. But Hanya Yanagihara's writing grips and enthrals all the same. She garnered a huge fanbase with her second novel, A Little Life, but The People in the Trees is just as much of a masterpiece in its storytelling.