Thanksgiving is primarily an American tradition, but thanks to sitcoms, it has made its way onto Indian screens too. From Monica Geller's Turkey Head to Jessica Day and the boys thawing a turkey in a washing machine, we know that Thanksgiving episodes are all about chaos, family drama and culinary mishaps.
Watching sitcom Thanksgiving specials is a sort of unspoken tradition of the holiday season, and we've listed some of our favourite episodes to rewatch this year.
1. Full House Season 1, Episode 9: "The Miracle of Thanksgiving"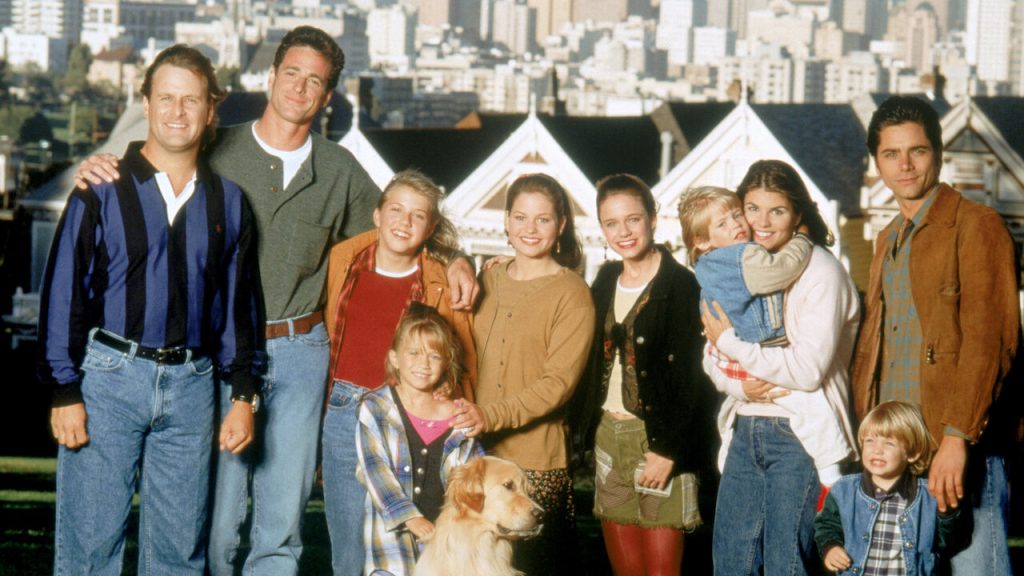 Danny, Jesse and Joey scramble to make the girls' first Thanksgiving special following their mother's death. What's in store is a charred turkey and an emotional trip down memory lane, reminding them (and us) of what Thanksgiving is all about.
2. The Mindy Project, Season 1, Episode 6: "Thanksgiving".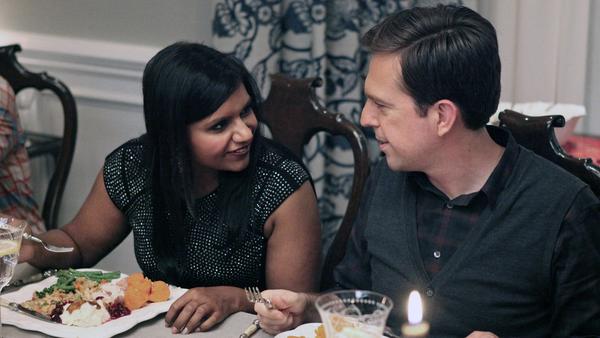 Mindy joins her friend in Connecticut for a get-together and runs into an ex. Yikes. Things quickly spiral downhill, but the result is a hilarious and entertaining special episode – at least for us!
3. Brooklyn Nine-Nine Season 2, Episode 7: "Lockdown."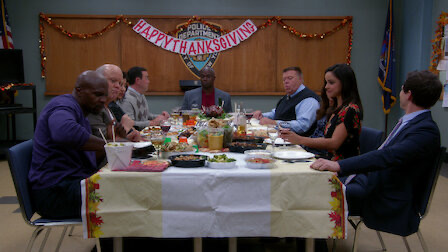 In this episode, Brooklyn Nine-Nine takes a classic plot and gives it its own spin. A mysterious package sends the precinct into lockdown and on a hunt to find the culprit. The squad is forced to work on Thanksgiving night in a jam-packed station, which results in a hilarious series of events as things spiral out of control.
4. How I Met Your Mother Season 3, Episode 9: "Slapsgiving."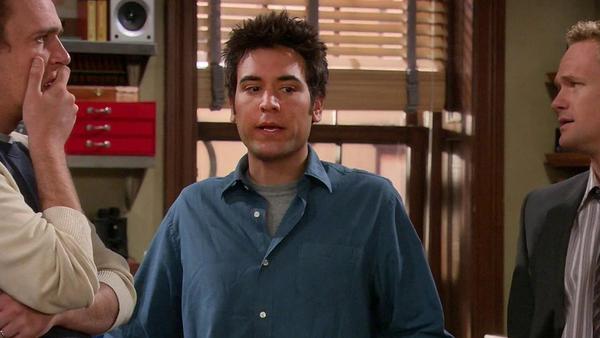 If there's anything better than Thanksgiving, it's Slapsgiving. Marshall renames the holiday in honour of his "slap bet" with Barney, which the latter spends the entire episode dreading. It's Lily and Marshall's first holiday as a married couple and the tension between Robin and Ted (and Barney and Marshall's hand) is enough to hook us into this episode.
5. New Girl, Season 1, Episode 6: "Thanksgiving".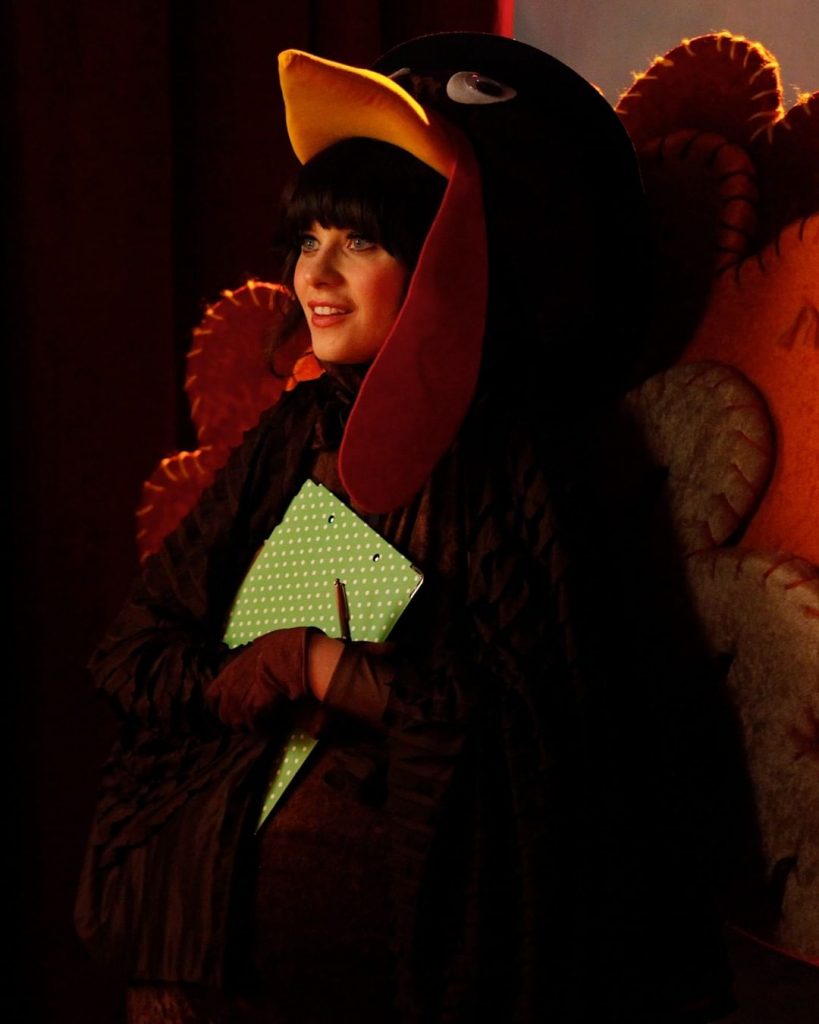 Jess invites her crush and fellow schoolteacher, Paul, to Thanksgiving dinner. Things go terribly wrong, from the loft turning into a "Prince music video" thanks to the turkey in a clothing dryer and the discovery of a literal dead body. It's bad for the gang, but it does make for the perfect comfort rewatch.
6. Master of None, Season 2, Episode 8:  "Thanksgiving".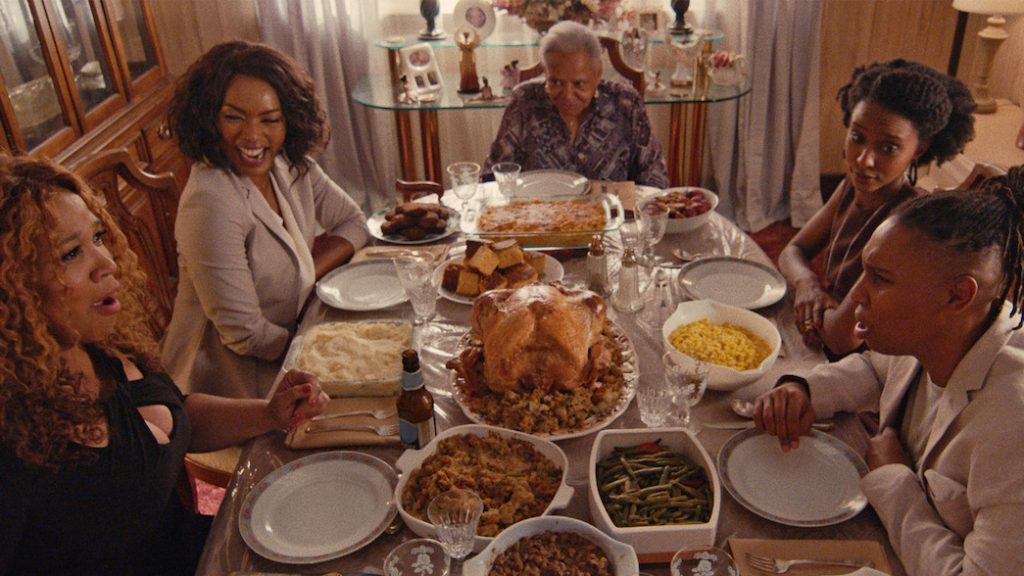 This is a bit of an emotional one, but stays true to the spirit of Thanksgiving. Rather than the usual episodes that tell Dev's life story, this special episode focuses on Denise and takes place over a series of Thanksgivings from the 1990s to the present, as Denise accepts her sexuality and struggles to come out to her family.
7. Modern Family Season 3, Episode 9: "Punkin Chunkin"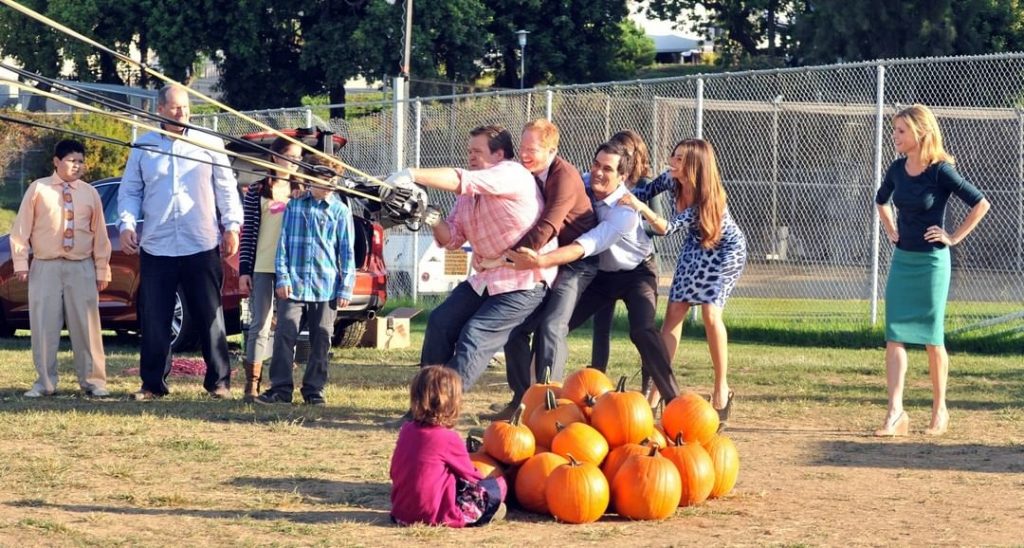 Modern Family is the epitome of chaotic family get-togethers and this Pritchett family thanksgiving is an instant holiday classic. From the Family chucking pumpkins in the air to Phil's "manshake" and an endearing lesson about dreamers vs realists, this episode has our heart.
8. Friends, Season 5, Episode 8: "The one with all the Thanksgivings".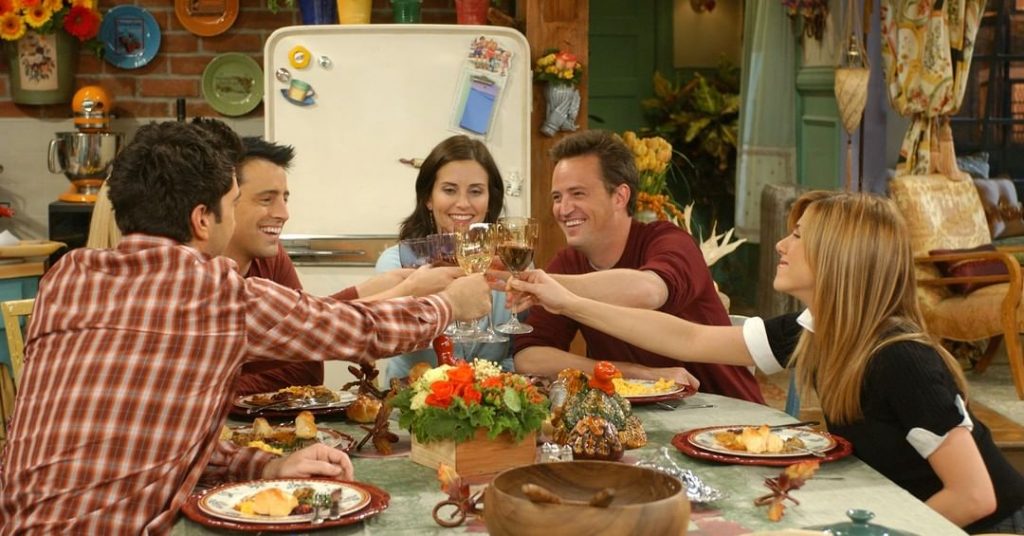 I think you all saw this one coming. The gang reminisces their worst Thanksgiving experiences, which includes Chandler ending up in the ER thanks to Monica. It's hilarious, heartwarming and arguably one of the most loved Thanksgiving special episodes on TV.