On Thursday, the fashion community experienced a great loss after the passing of Dame Vivienne Westwood at 81. The iconic British fashion designer, often called the Mother of Punk fashion, has dressed some of the biggest stars across the world. She gave a whole new identity to punk and new wave with her bold aesthetics. 
Over a career that spanned over 50 years, Westwood also became a political icon. She used her platform, boldly and unabashedly, to advocate for the causes she believed in.
As a tribute to her unforgettable legacy, here are five times she became a powerful voice for the issues close to her heart, both on and off the runway.
1. Ethical fashion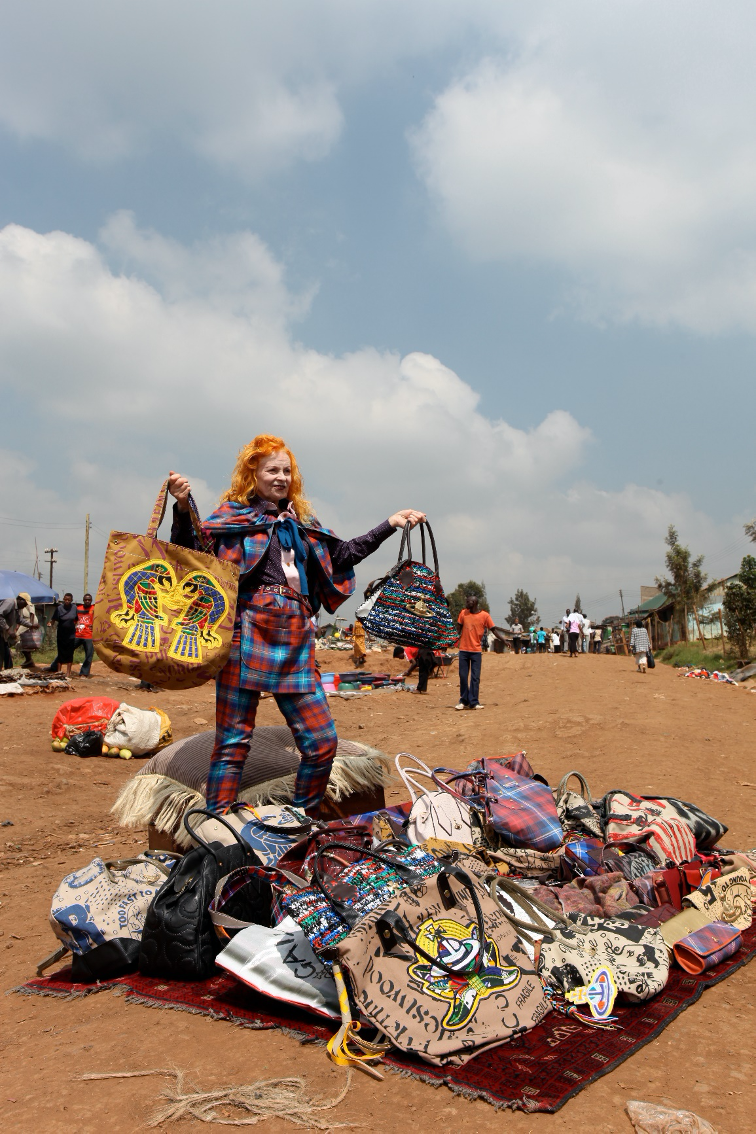 Vivienne Westwood as a brand has been collaborating with the Ethical Fashion Initiative of the International Trade Centre since 2010 to empower artisanal micro-producers from marginalised communities in Africa. Joining hands with Artisan Fashion, the brand supports 2,600 artisans since 2015. Moreover, 66% of Artisan Fashion's employees are women.
2. Climate change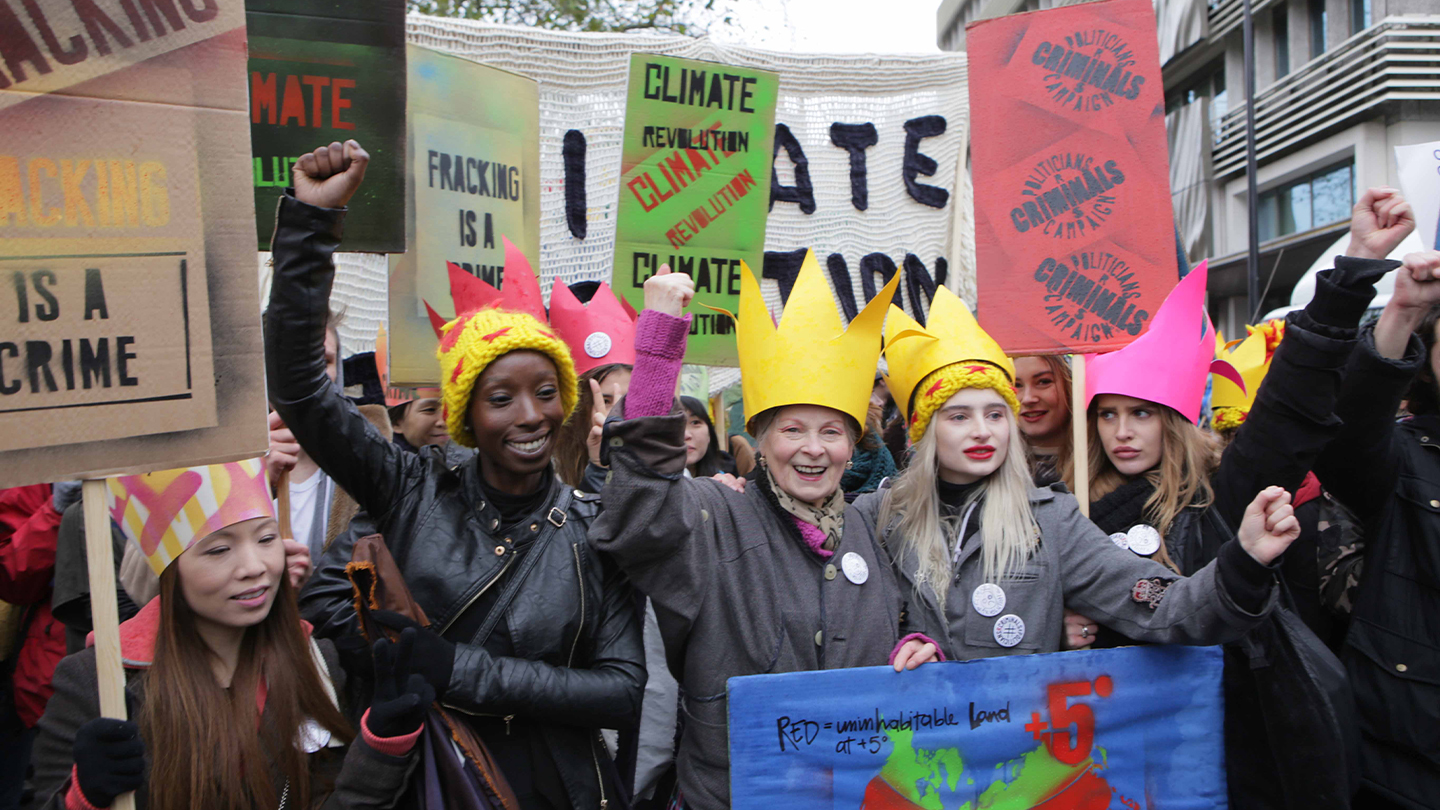 Westwood has been vocal about climate action throughout the course of her career. She worked with charities and organisations like Greenpeace to hold politicians and corporations responsible for their impact on the climate. As part of the Fashion SWITCH to Green campaign, she pushed the fashion industry to move towards a renewable energy source. She also inaugurated the Climate Revolution at the London Paralympics closing ceremony.
3. Anti-terror laws
Clad in a t-shirt she designed that said "I am not a terrorist – please don't arrest me", Westwood joined a protest against the UK government's discriminatory anti-terror laws in 2005. She joined forces with independent civil rights organisation Liberty to create the t-shirts, all profits from which were donated towards the cause. 
5. Vegetarianism
In 2014, starred in a video for PETA called 'Get Your Feet Wet!', wearing just a shower cap, while she educated viewers on the impact of meat trade on the planet. She encouraged people to "go on, get your feet wet," and try going vegetarian to do their bit for the environment. 
6. Scottish independence
Westwood has been a staunch advocate of Scottish independence from the United Kingdom, and never shied away from making this stance known. At her Red Label SS15 show, she and her models walked the runway wearing 'YES' badges to show her support for the cause.