Taylor Swift's Scottish fold, Olivia Benson, who has become an icon among her fans, is reportedly worth $97 million. According to research by All About Cats, the feline is the third richest pet in the world. She follows close behind German shepherd Gunther VI (worth $500 million), and Instagram famous Nala Cat (worth $100 million).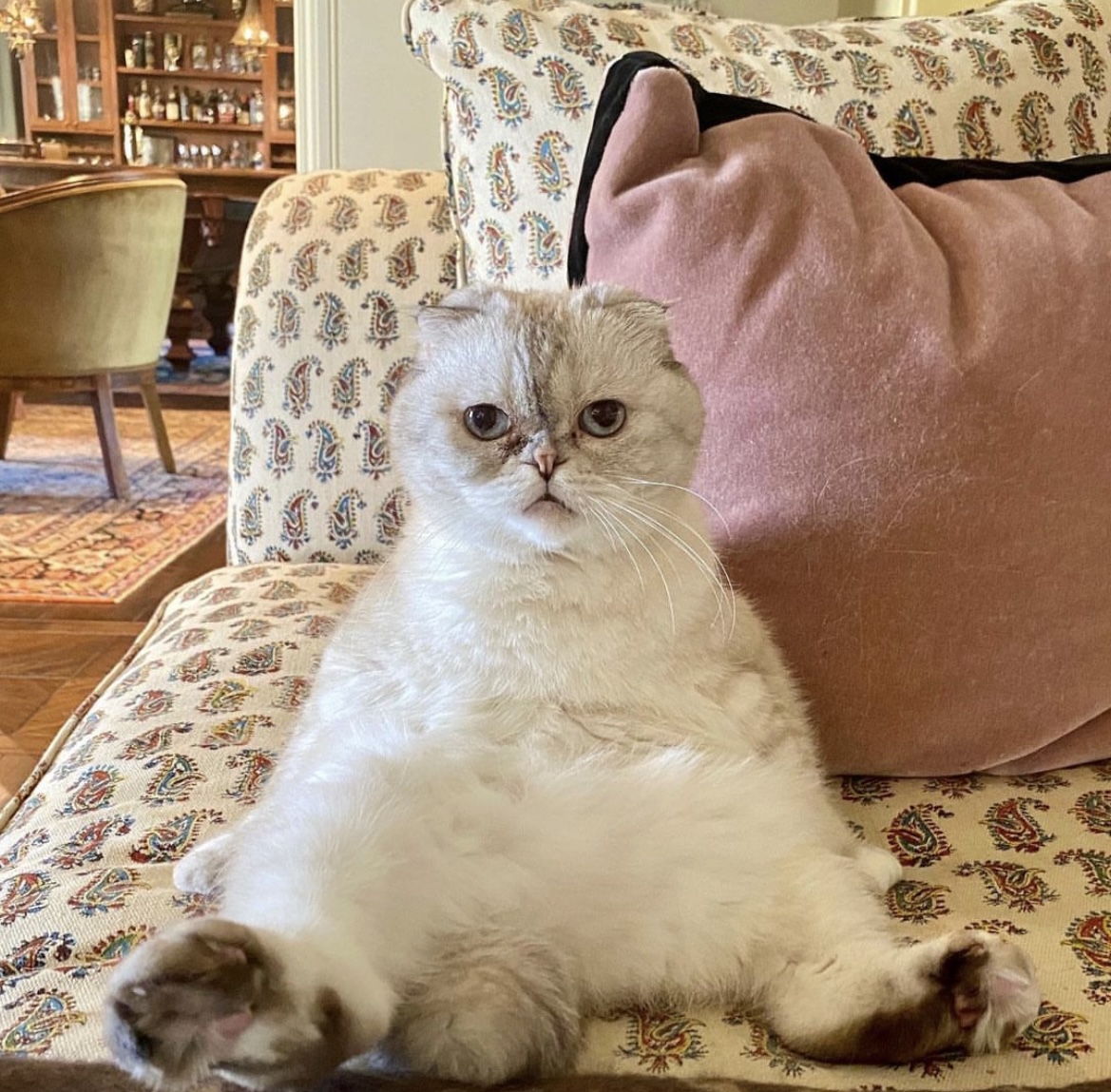 Taylor named her cat after a character from the TV show Law & Order: Special Victims Unit, portrayed by Mariska Hargitay. She has two other cats, Meredith Grey (named after Ellen Pompeo's character in medical drama Grey's Anatomy), who she got before Olivia, and Benjamin, the most recent addition to the family.
Of the trio, it seems that Olivia takes after her mother the most in how she skyrocketed to fame. She features regularly on Taylor Swift's social media accounts, and has starred in several of her music videos, including 'Blank Space'. She has also done advertisement campaigns for big brands like Diet Coke, Ned Sneakers, AT&T and DirectTV.
Here she is on Taylow's Instagram, with some rather famous fans – Nina Dobrev, Ruby Rose and Ilsey Juber:
View this post on Instagram
The ranking takes into consideration Instagram analytics, as well as the projects these famous furry friends may undertake outside of social media. Olivia, of course, has an impressive resume when it comes to both posing for Instagram and brand endorsements.
Other famous pets who are far richer than most of us did make it to the list, including Oprah's and Betty White's dogs and Karl Lagerfield's cat. Olivia, however, pawed her way to the top and got the better of them. These nepo babies very much deserve their success!