Japanese fashion designer Issey Miyake is a legend in the fashion world. Fashion enthusiasts best know him for his origami-inspired and technology-driven clothing designs. What many people might not know is the extent of his influence in India. A private collection of the late Japanese designer's ensembles, who passed away from cancer last year, will be available for public viewing in Mumbai.
Titled, Issey Miyake: His Clothes Changed the World, the showing will take place in Gallery 47-A at Khotachiwadi, from 25th February 25 to March 20. Retail platform Baro Market will present the collection, mounting pieces from the private collection of the late Mina Krishnan. Architect Ratan J Batliboi curated the exhibit. All 70 pieces from the exhibit are already pre-sold and their proceeds will go towards Child Rights and You (CRY).
View this post on Instagram
Krishnan was the founder and chairperson of the Lotus Group of companies, as well as of the Indian Direct Selling Association. Many consider the entrepreneur as one of the leading figures in the direct selling industry in India. She was an ardent fan of Miyake, collecting his iconic designs and limited-edition collections over several decades. Coincidentally, Krishnan passed away in the same month as her beloved designer Miyake. Following her death, Krishnan's husband Mohan and daughter Ayesha decided to make the collection public. Her entire private collection was on sale, except for her Bao Bao bags, which the family decided to keep. She donated directly to CRY in place of the bags.
The show includes Miyake's signature designs and limited-edition pieces as well as ensembles from Miyake's Pleats Please and 132.5 lines. Miyake introduced 132.5 in 2010, a new design concept as expressed by its title: one piece of fabric, a three-dimensional shape reduced to two and the fifth dimension a garment enters when it is worn. There are no seams; shapes and darts are made by sharp creases and folds, like origami, based on computer formulas. When folded, the clothes are in flat geometric shapes, like swirls. Unfolded, they are boxy 3-D dresses, blouses and pants.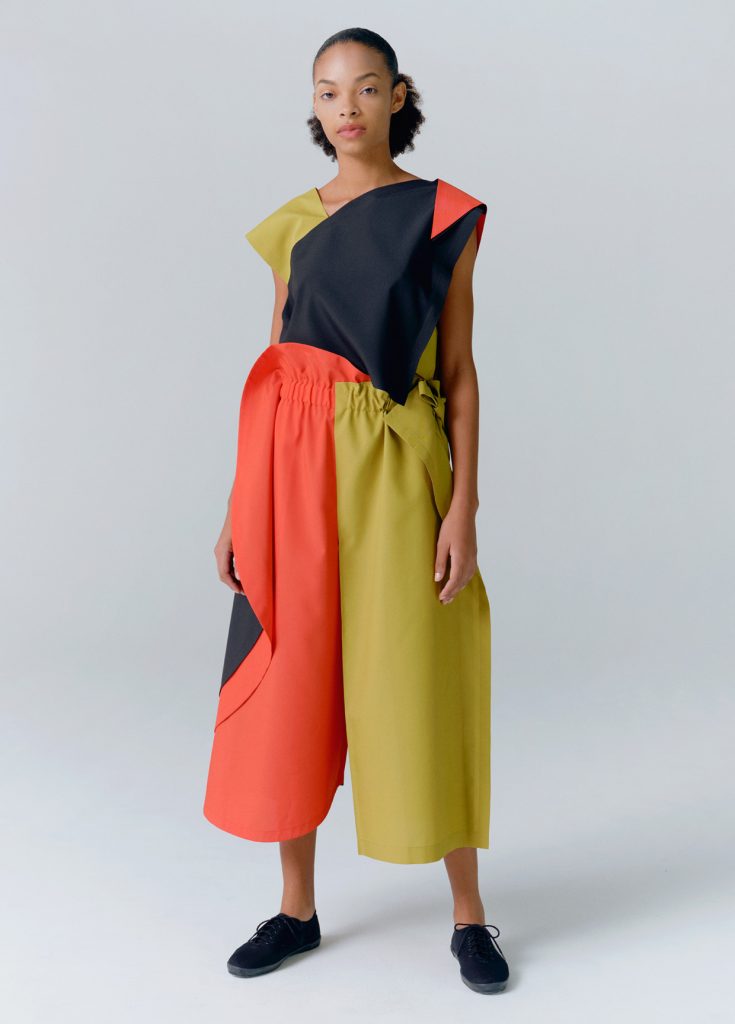 Perhaps one of his most well-known lines, Pleats Please offered his creations with affordable pricing. We can also argue that he perhaps pioneered recycling looks with his 1998 collection — A Piece of Cloth. He fed a single thread into an industrial knitting machine controlled by a computer programme. The machine would then create tube-like garments that could be cut and worn in a versatile manner.  
Miyake also took inspiration from Indian textile designs and was reportedly fascinated by Khadi. The fabric also served as inspiration for his 2019 New York exhibition, Khadi: Indian Craftsmanship. His 2000 collection 'Haat', Sanskrit for village markets also takes heavy inspiration from Indian culture.