As part of a new agreement with India, the UK government introduced the India Young Professionals Scheme on Tuesday. Through this scheme, young Indians can apply for a work visa in the UK without any sponsorships or job offers. Prime Minister Rishi Sunak launched the scheme as part of the UK's Indo-Pacific focus at the G20 Summit in Bali. The confirmation came hours after his meeting with PM Narendra Modi at the summit. India is the first visa-national country to benefit from such a scheme.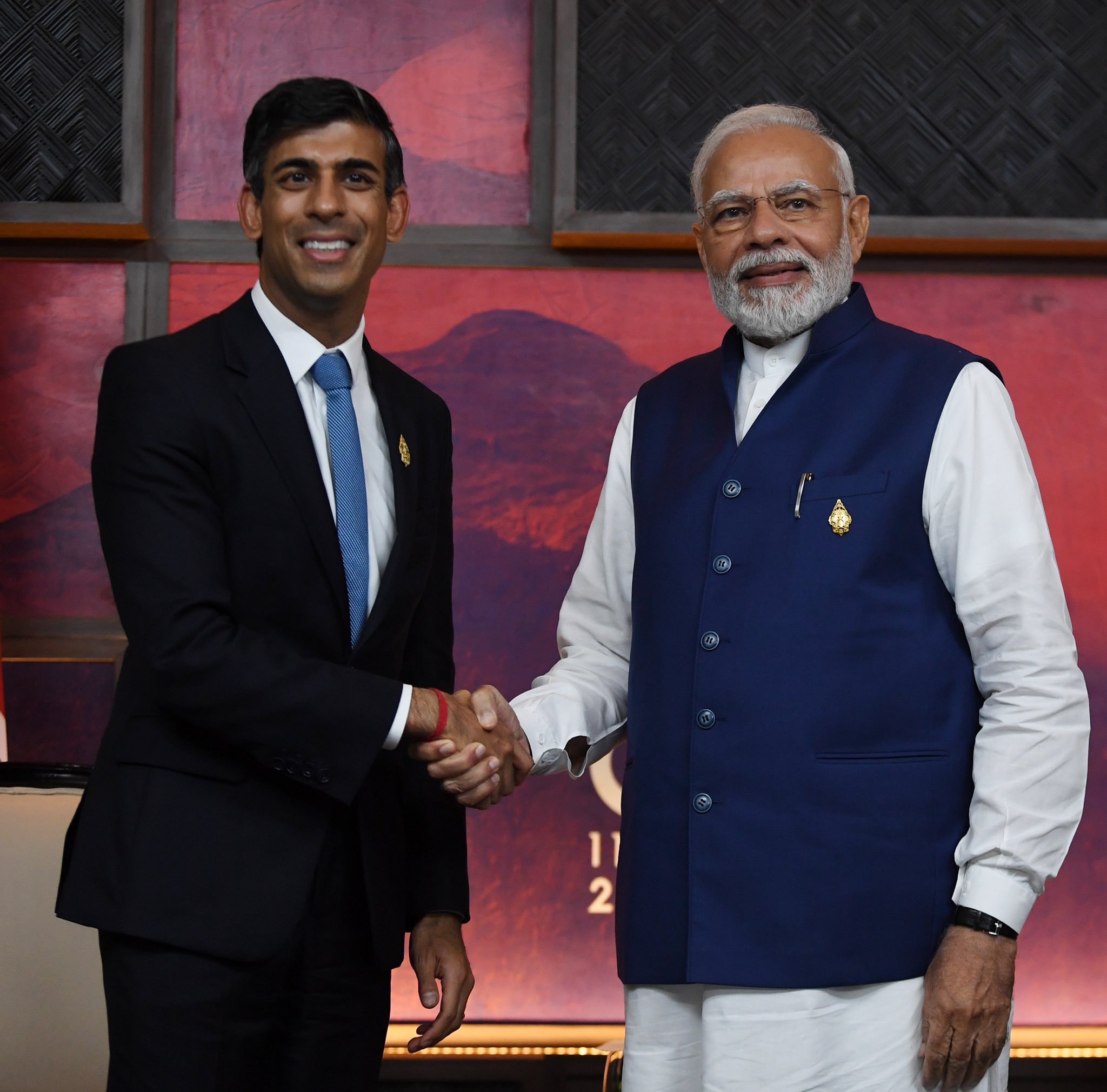 The government's aim is to allow increased mobility for a limited number of young people between India and the UK. It will allow Indian nationals per year aged between 18 and 30 to come to the UK to live and work for a period of up to two years. In return, UK nationals will be able to do the same in India. The February ballot opens on 28th February and will close on 2nd March, with 2,400 open seats.
To be eligible for the visa you must also hold a diploma or a bachelor's level degree or above. You must also prove you have £2,530 (₹2,53,479) in savings.
The India Young Professionals visa scheme works on a ballot system. The ballot is free to enter. The government will select applicants at random from the entries. If you're successful in the ballot you'll need to apply for your visa by the deadline given in your invitation to apply. 
Once you've applied online, proved your identity and provided your documents, you'll usually get a decision on your visa within three weeks. You must travel to the UK within six months of applying for your visa. You can enter the UK at any time while your visa is valid, and leave and come back at any time during your stay.
Once your visa is approved, you will need to pay the application fee of £259. You'll also have to pay a healthcare surcharge of £940. If the government rejects your application, you will not receive a refund.
Under this visa scheme, you can also study, although, for some courses, you'll need an Academic Technology Approval Scheme certificate. This visa will allow you to be self-employed and set up a company. But you have to rent your premises, ensure equipment is not worth more than £5,000 and that you do not have any employees. You cannot work as a professional sportsperson.
This scheme has some similarities to the existing Youth Mobility Scheme, which has no qualification or English language requirements. Unsuccessful candidates can apply for future ballots, the next one will tentatively take place around July.