You've heard of the beloved nepo baby. Now get ready for everyone's new favourite nepo daddy. Lana Del Rey's father, Rob Grant, has announced a debut album of his own with Decca Records, titled Lost At Sea. The album comes out on June 9 and has 14 tracks. Lana Del Rey will feature on two songs – "Hollywood Bowl" and "Lost At Sea". Jack Antonoff, who has worked with Lana and the likes of Taylor Swift and Lorde on several projects, is also a producer on the album.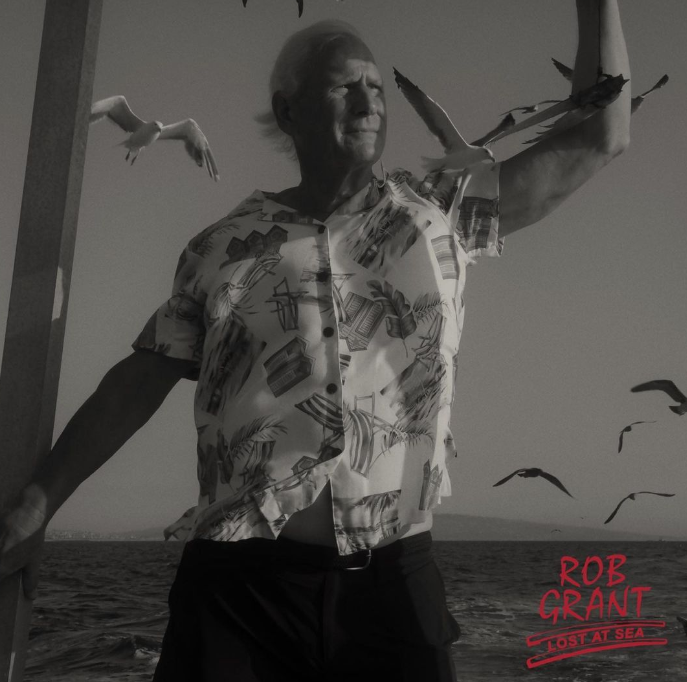 He first teased the project in a series of tweets and Instagram posts in 2022. He revealed he was recording something in a London studio.
Magical music coming from London… pic.twitter.com/GdTfs6uRJj

— Rob Grant (@robgrantdotcom) June 15, 2022
Lana shared the news on her private Instagram account, writing, "I mean let's get real – he's always been the star."
The announcement has invoked some interesting reactions, one coming from Kesha's mother, musician Pebe Sebert. It seems like she's quite intrigued by Rob Grant.
Is he single https://t.co/jseKiqI6Ao

— Pebe (@grannywrapper) February 23, 2023
Fans are pointing out that the tracklist and overall aesthetic is very similar to Lana's own. Grant's album art is reminiscent of her 2019 album, Norman Fucking Rockwell!. Her unique and often mysterious song titles have sparked several memes online, and it seems her father is going in a similar direction. He is credited as a songwriter and pianist on "Sweet Carolina" from Lana's album Blue Banisters, which released in 2021. Her sister Chuck Grant, a professional photographer, also co-wrote the track.
yea lana is his daughter fr pic.twitter.com/TcavipDzwl

— NICH (@nichblink) February 23, 2023
Lana Del Rey has her own eagerly-awaited album, Did You Know That There's a Tunnel Under Ocean Blvd, coming out on March 24. So far, she has released the title track and "A&W" from the album. Fans are excited for what the father-daughter duo will bring to the table on the songs they have collaborated on.