Whether you're a 'binge watcher' or an enjoyer of the good old broadcast shows, being a television fan these days is a different kind of pain. 
It's likely at least one show you fell in love with recently got the axe this year. Most of these shows also had stellar queer and POC representation but got their wings cut off too soon. Turns out, this may not just be a coincidence. 
According to a report by the US media monitoring organisation GLAAD (Gay & Lesbian Alliance Against Defamation), queer representation took a step back from TV over the past year. The annual Where We Are on TV report for 2022-2023 states that a whopping 54 LGBTQ-inclusive series have been cancelled since last season. Nearly a third of the LGBTQ+ characters in US TV shows over the past year will not make a return in the future. The report takes into account LGBTQ+ characters across scripted primetime broadcast networks, scripted primetime cable networks and scripted series on the eight major US streaming platforms: Prime Video, Hulu, Netflix, Apple TV+, Disney+, HBO Max, Peacock and Paramount+.
Over the period between 1 June 2022 and 31 May 2023, we saw a total of 596 LGBT+ characters on scripted TV. Of these, 175 will not return in the following season, as their shows either went under or as creators pre-planned to end them. The majority of these characters (140) are the result of abrupt cancellations. Most of these shows were rather well-received by audiences. We've seen innumerable social media campaigns as viewers took to Twitter to save their favourite queer shows. Warrior Nun fans tweeted in droves demanding the show continue, and pleading for another network to pick it up. A petition to save First Kill has gathered nearly 14,000 signatures.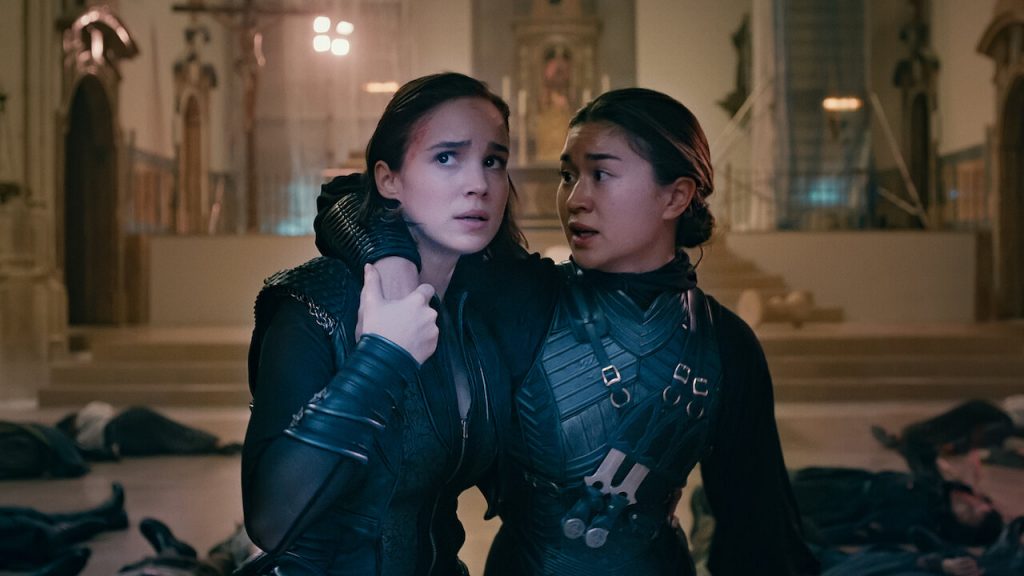 A lot of cable and broadcast shows face cancellation regardless of rave reviews if the live ratings don't live up to their reputation. In a world where streaming practically rules, broadcasting is understandably losing viewers. But streaming platforms are notorious for cancelling their best shows for no apparent reason. If the audiences love these shows so much, why do networks cancel them?
Misogyny and homophobia could be the big, unsurprising reasons. We are only just starting to see relatable queer representation on TV. A lot of the shows that went under had developed their queer characters in such a way that their queerness was only one part of their multi-faceted identity, rather than it being their whole personality. We are finally getting complex queer characters on screen. But as platforms curb these shows after barely one or two seasons, they are not getting enough time to flesh out these characters. Ultimately, this plethora of representation doesn't make much difference if these shows just come and go without getting any recognition. And they won't get that if we don't give them the space to grow their fanbase.
Part of the reason why iconic shows like Friends, Seinfeld and HIMYM have an active fanbase years after cancellation, is because creators got a chance to continue writing their stories despite occasionally low ratings. A lot of iconic shows from days past came very close to early cancellation but somehow always made it through. These days, thanks to the intense competition, shows with potential hardly seem to get a chance.
And we can't simply treat this like a coincidence. Younger generations are more open about their sexualities and we need proper representation for them. Seeing characters like themselves in mainstream media helps queer kids feel less alone, but it also provides education and understanding for the adults who need to support them. We're living in a comparatively progressive time, but on the other hand violence, against the LGBTQ+ communities is at its highest. Media has more influence than ever before and it's critical that we give space to accurate and relatable stories and give them a chance to flourish.