Until October 2023, the Art House at the newly established cultural centre in Mumbai, Nita Mukesh Ambani Cultural Centre (NMACC), will be home to Toiletpaper's art, a creative studio and image-only magazine – a creation of Italy-based artist Maurizio Cattelan and photographer Pierpaolo Ferrari.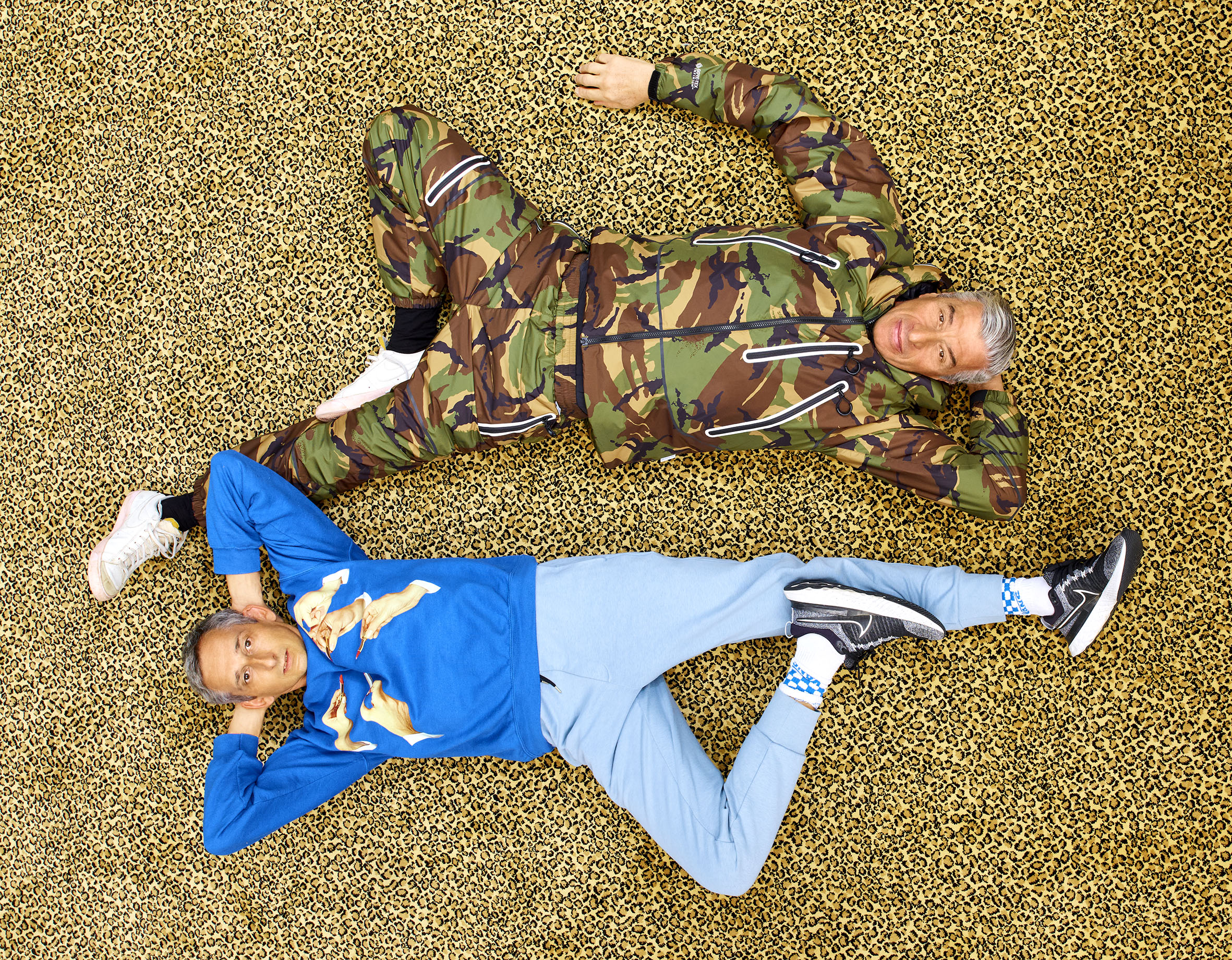 I am escorted by Mafalda Millies, one of the curators of the exhibit "Run As Slow As You Can," to the labyrinth where the rest of the Toiletpaper team is present, excluding the co-founder Cattelan and co-curator Roya Sachs, who left the city after the opening night. Being an ardent admirer of magazine cover art, Toiletpaper's work wasn't unfamiliar to me. The iconic New York Times cover featuring a painted globe for their February 2015 Global Issue to New York Magazine's cover displaying a fork and syringe to document the rise of individuals opting for diabetes drug for weight loss in the United States in their February-March 2023 Bon Appetit issue, were undoubtedly a representation of promising journalistic artworks needed in today's creative world.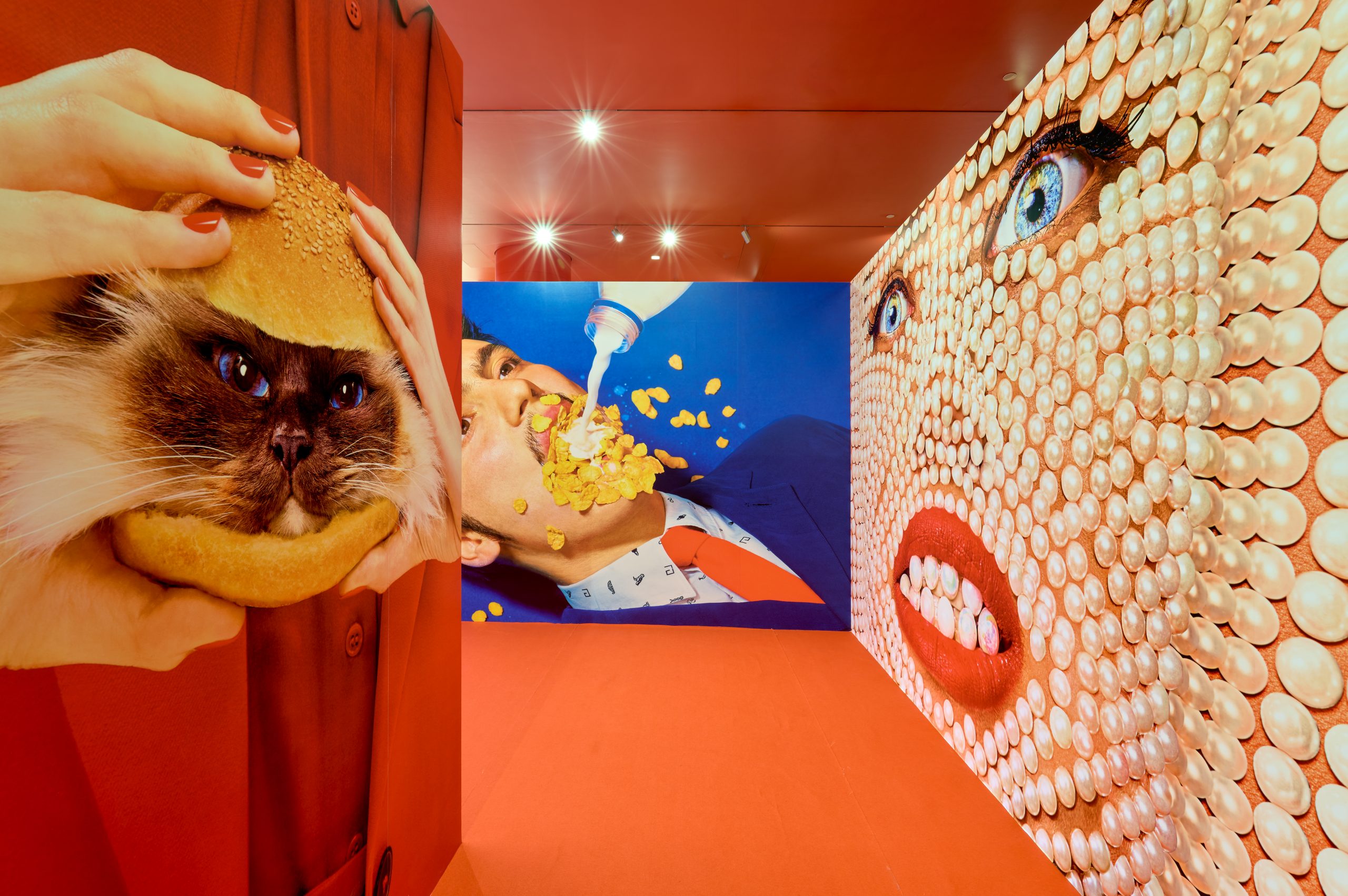 Pierpaolo Ferrari, the 52-year-old co-founder of the title, stands in the labyrinth where I join him. He's wearing a sweatshirt featuring their famous cat in the bun graphic, with only the hands of the red-blazer women (from their latest issue's cover) visible. Our interview lasts precisely 61 minutes, during which he answers all the burning questions I have about their creative visions while he makes sure to greet and engage with consistent enthusiasm with every attendee who wishes to share a few words with him. "My wife's mother is Indian, and she was always worried about what I was doing," he shares, discussing how he's humbled that India is appreciating and welcoming such artwork as a way forward towards uniting global cultural movements. This is my second time at the exhibit on the same day – a few hours earlier, I witnessed numerous people visiting the exhibit on the first day of the opening for the public, making it sold out for the very first weekend itself. The most fascinating site for me was when two women, closer to my mother's age, were photographing themselves in front of a mirror, a part of the chapter "A House Is a Building That People Live In" on the second floor of the art house. They both took turns capturing themselves with the graphic of men holding red lipstick – diligently positioning themselves as if the men were applying lipstick to their lips. Vrinda, Ferrari's wife, summed up our conversation, giggling as we moved to the next floor "My mother's a big fan of his work now, and completely unworried."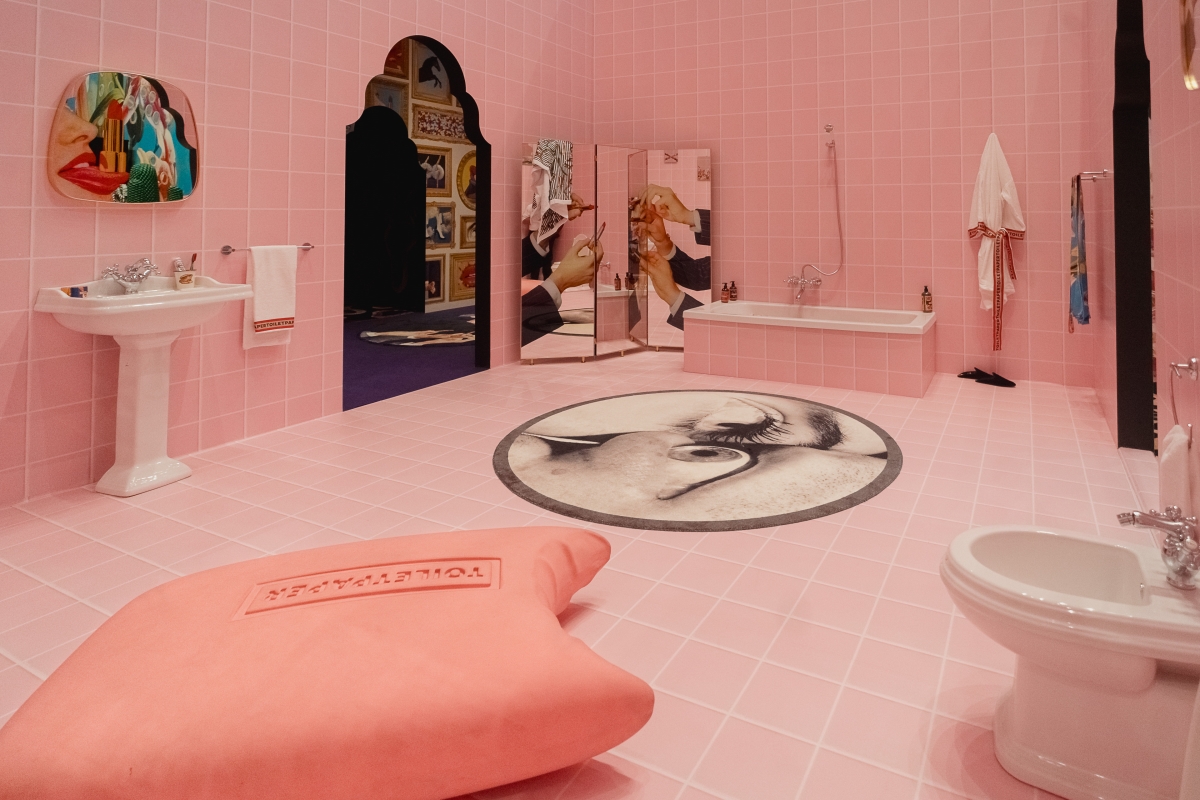 The exhibit is a four-floor showcase divided into four chapters. The ground floor is filled with life-size images, curated in the form of a maze. Mafalda explains how the idea to curate it this way intertwines with its actual concept, combining pop culture, the world of advertising, and art history to visually present an oversaturated, hyper-real immersive universe.
"We have this enclosed space where you really can't escape the imagery, and then you move up to an open sky, sort of a data space, imitating the digital sphere we currently live in," she continues as we ascend to the next floor. Here, after absorbing all the experiences, you reach a sanctuary, a safe space to dive into. The culmination and amalgamation that were discussed are now starting to sink in. For instance, there are flamingos enjoying the picturesque beauty of the Taj Mahal or kitchen walls covered in spaghetti with an Indian broom hanging in the right corner near the entrance of the house's kitchen door. All this while, "Caught Up In You" by 38 Special plays in the background from a boombox probably from the 90s. Mafalda concludes, "The best thing about Toiletpaper's creations is that there are no titles or names associated with anything. Anything can be interpreted in its own way. While curating, what meant something to me was completely different from what Roya [the co-curator] was interpreting from the same graphic."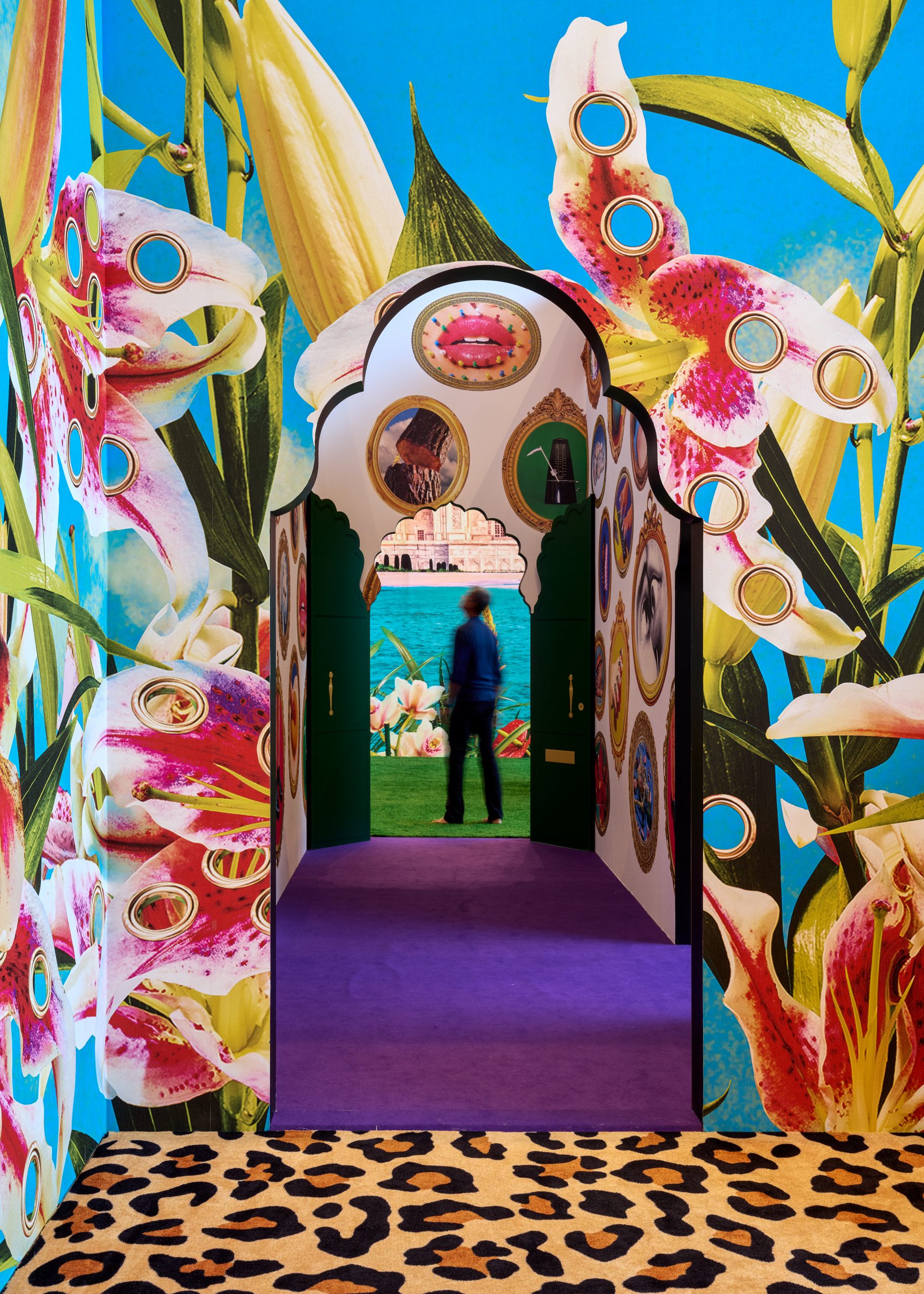 On the first floor, I'm enjoying my own interpretation of being in the Truman Show. I return to Ferrari to understand the execution better. He explains while consistently applauding the animal trainer who's on set to ensure that the animals not only meet their expected role as muse but also receive proper care and management. He continues, "The frog was actually placed in the bun, and the chickens were positioned exactly as they are on a stick before we added the guitar in post-production." An attendee approaches excitedly, mentioning how he came across their work during his business travels to Italy. He asks if he can stay in the loop with Ferrari's personal work. "I don't have Instagram," he answers politely, clarifying that he prefers not to let algorithms influence his creative taste; though as we continue our conversation, Ferrari acknowledges the internet for helping them share their aesthetic with a larger audience. "We entered the industry as Toiletpaper when using the Internet for content sharing had just begun, making it more accessible to share this creative language as a journalistic medium."
This instantly reminds me of his approach documented in the press release I received, explaining that if someone already knows what they want or how they want it, they shouldn't come to him for it. "I don't want to be a photographer who merely recreates an established vision. As creatives, all we need is the story or concept, and the rest is up to us in terms of visually documenting this creative piece," he elaborates on the creative process. "This horse wasn't the real one; capturing this magnificent creature in this particular vision wasn't feasible," he clarifies as we move through the graphics featuring animals. Before delving into how the magazine came into existence and discussing holistically what it's like to keep print magazines alive and exciting in today's era, and whether the approaches differ on different continents, I quickly inquire if even the numerous snakes used in the commercial looping in one of the VR rooms of the exhibit are real. He confirms with Billy, his manager, before confidently answering yes, while again acknowledging all the creative minds that are present in their studio while they're at it.