Springtide Magazine » Mattel Creates Barbie Dolls Based on Female 'Heroes of The Pandemic'
Mattel Creates Barbie Dolls Based on Female 'Heroes of The Pandemic'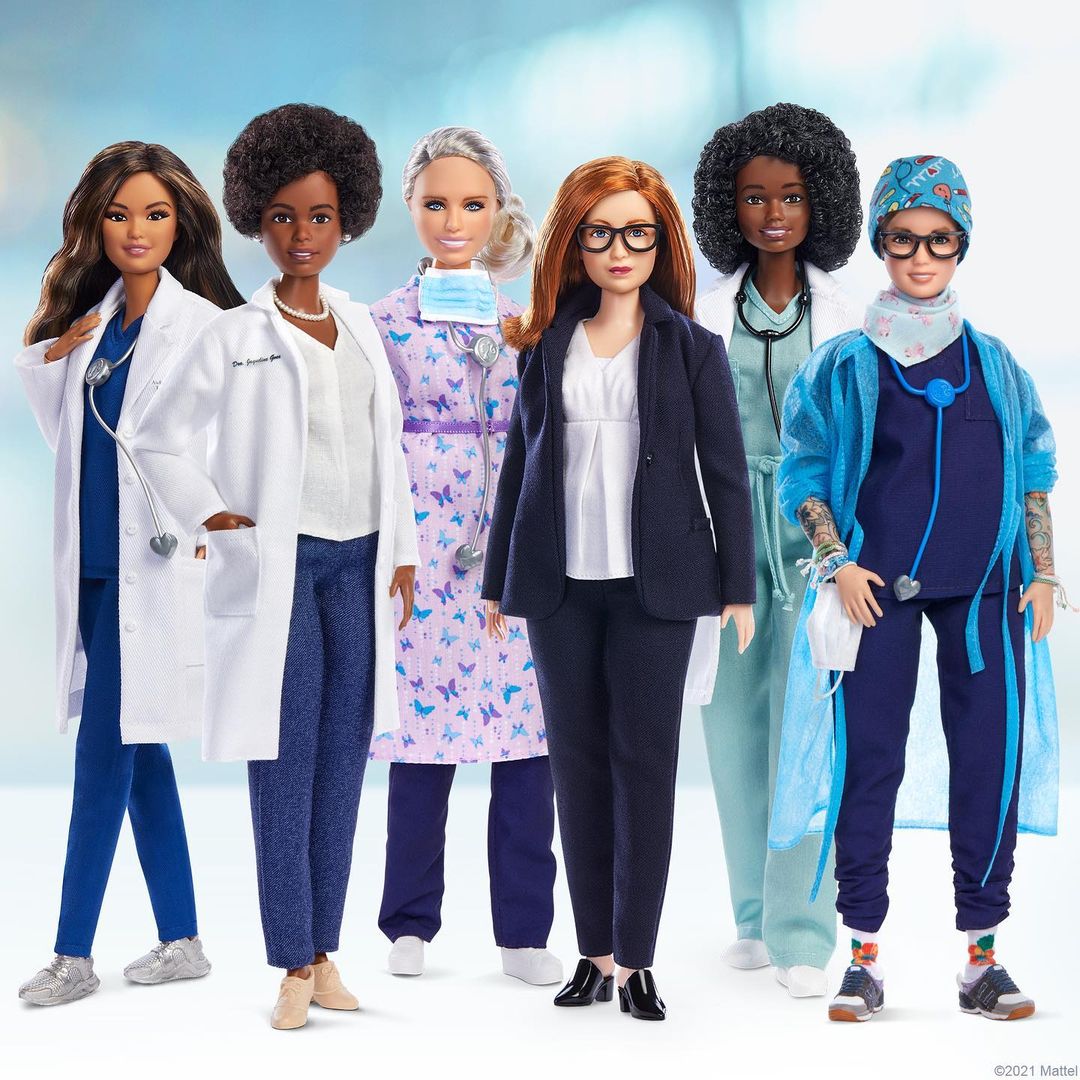 Mattel has introduced a new range of dolls in an attempt to inspire children. COVID-19 frontline workers served as inspiration for the new range of custom barbie dolls. Inspired by six individuals, each of whom is an expert in their respective professions. According to Mattel, these dedicated warriors have battled tirelessly against COVID-19 and are the true 'heroes of the pandemic'. Therefore, in order to encourage young girls to emulate them, it's important to promote them as role models.
The toy manufacturer already provides a large selection of female hero dolls. Barbie already represents personalities such as Maya Angelou, J.K. Rowling, Nicki Minaj, Naomi Osaka, and many more. Mattel's latest one-of-a-kind dolls, on the other hand, strive to spotlight the pandemic's lesser-known heroes, including healthcare workers, researchers, and vaccine makers. Additionally, the Barbie dolls also represent individuals from all around the world. Including individuals from Australia, Brazil, Canada, the U.S. and the U.K.
The Role Models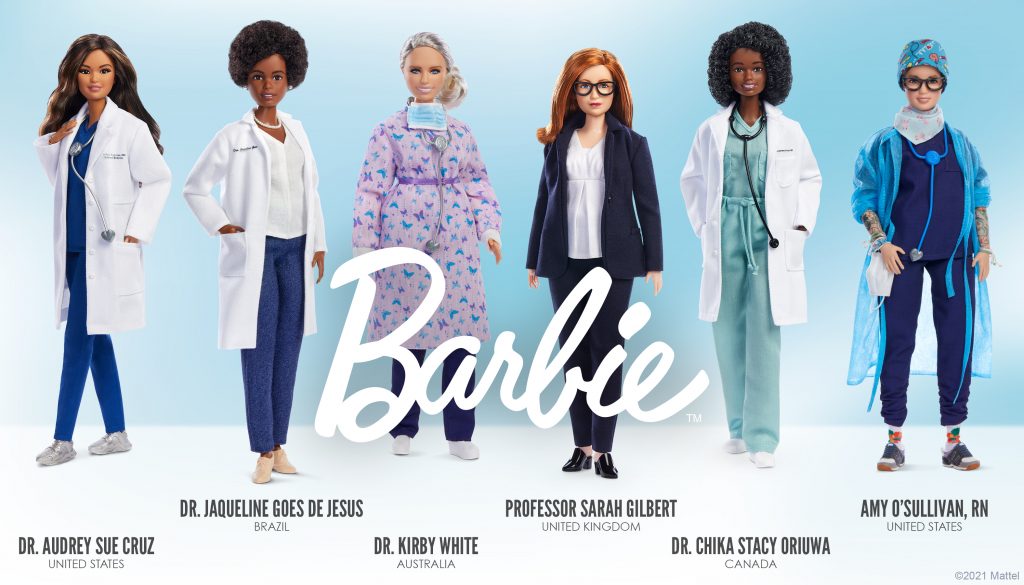 The women honored with custom dolls are:
Firstly, Dr. Audrey Sue Cruz has been honored with a custom barbie doll. She's a frontline worker from Las Vegas. Dr. Cruz has worked as a frontline worker in both hospitals and clinics during the pandemic. Although she is most recognized for being a social media advocate for the Asian American community. She along with other colleagues battled racial discrimination throughout the outbreak with the hashtag #IAmNotAVirus.
Dr. Jaqueline Goes de Jesus is a Brazilian pathologist, scientist, professor and researcher. She rose to notoriety after spearheading the genome sequencing of a COVID-19 variation, establishing herself as a national and international icon. Dr. Kirby White, an Australian general practitioner, is also represented by a Barbie in the collection. She co-founded the Gowns for Doctors program, which helped to provide 750 rural Victoria GP clinics with a new design PPE gown that could be washed and reused.
Next, Professor Sarah Gilbert from Oxford University also received her own custom doll. Along with her Oxford colleagues, she led the United Kingdom's development of the Oxford-AstraZeneca vaccine. Dr. Chika Stacy Oriuwa gets her own Barbie doll as well. She is a University of Toronto psychiatric resident, currently working towards completing further specialized training in neuropsychiatry. During the pandemic, she became an advocate for diversity in medicine. Taking a firm stand against systemic racism in the healthcare sector.
Lastly, Amy O'Sullivan, a Wyckoff Heights Medical Center emergency room nurse. In Brooklyn, New York, she treated the city's first COVID patient. Furthermore, her essential work on the frontlines is a testament to her devotion. Considering how severely the pandemic hit New York City particularly in the early days of the pandemic.
A Great Initiative
In a world of the unexpected, we can never have too many heroes. To everyone who continues to keep our loved ones healthy and safe – thank you! Tag a healthcare worker in your life to show them some love and recognition, and to say #ThankYouHeroes #Barbie https://t.co/nsdwiGGmi9 pic.twitter.com/xmP1q2MXVR

— Barbie (@Barbie) August 5, 2021
The women honored with a custom doll are role models who have had a significant influence in their communities and will continue to inspire current and future generations. Barbie's commitment to spotlighting empowering role models has been clear for a long time. As an organization, they continue to honor female role models and have already showcased over 200 professions.
This campaign particularly is part of Mattel's #ThankYouHeroes program. Consequently, Mattel intends to give $5 to the First Responders Children's Foundation for every Barbie nurse, paramedic, or doctor doll sold at Target. For additional information and to discover which items are included in the offer, head to the Barbie website.