Fashion's longest-serving creative director Véronique Nichanian returned to Paris Fashion Week with Hermès' Spring/Summer 2024 collection – a seamless blend of timeless elegance and contemporary sophistication.
With a reputation for impeccable craftsmanship and refined design, Hermès once again demonstrated why it remains a stalwart in the world of high fashion. As the brand describes it, the collection was as "soft and sweet as a summer breeze, stirred by a tender strength." The colour palette is equally captivating, featuring earthy tones, subtle neutrals, and hints of bold accents to create a visually pleasing composition that resonates with the discerning tastes of the modern professional. The collection was mostly in summery shades, like grey, beige and faded blue, while accessories elevated the designs. The Haut à Courroies Cup de Soleil bag stole most of the attention, though, in several variations.
"Bodies are free", an idea they dwell on in their latest menswear collection. There were short shorts and sandals, as well as jackets, trench coats and blazers rendered in paper-thin fabrics that feel cool in every sense of the word.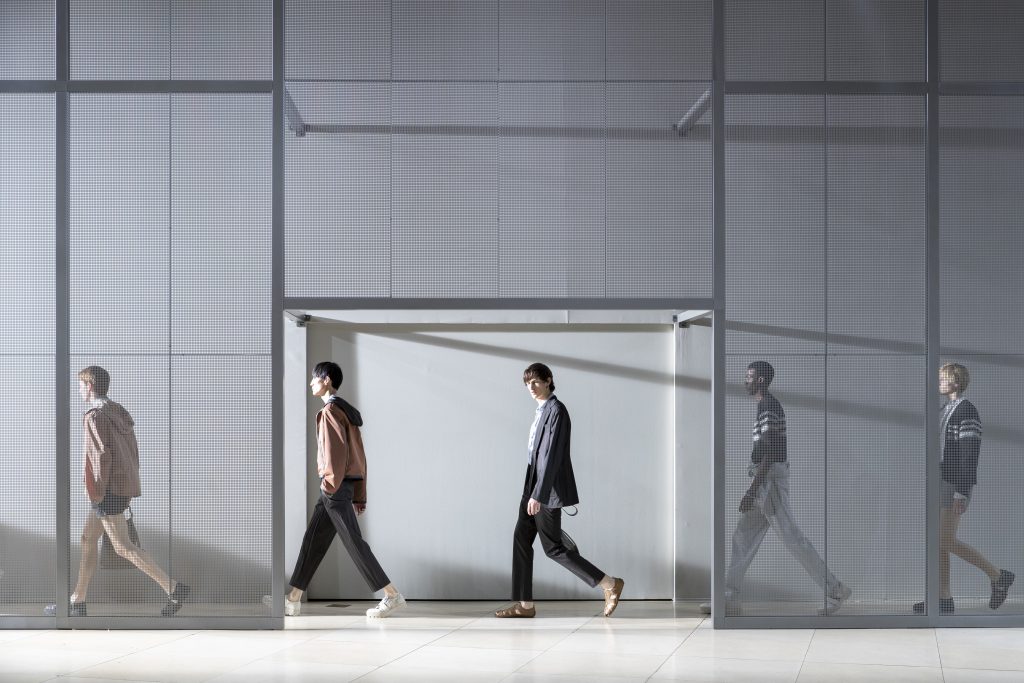 Hermès has always been revered for its ability to create designs that transcend passing trends, and the SS24 menswear collection was no exception. With a remarkable fusion of classic silhouettes and contemporary twists, this collection achieves a harmonious balance between tradition and modernity, capturing the essence of timeless elegance. These elegant ensembles elevate the office wardrobe, bringing a sense of quiet luxury to the workplace. The selection of muted tones and understated patterns allowed for versatility in styling, making these pieces not only suitable for the workplace but also for various occasions outside of the office. The collection showcased the brand's unwavering commitment to impeccable craftsmanship, evident in every meticulously tailored garment.
Opting for a more understated approach, Hermès steered away from excessive grandeur and embraced a refined and effortlessly wearable aesthetic. The shirts were lightweight, and suit jackets loosely fitted; despite the collection being more laid back than their usual style – Hermès proved once again that when it comes to subtle luxury, they're in a league of their own.